Urgent Care Centers Set To Open In 2016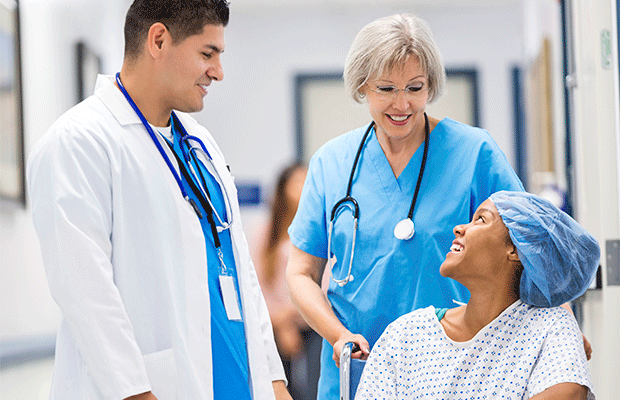 As promised to Miami-Dade County voters in 2013, Jackson Health System is moving forward with its plan to build a network of urgent care centers to bring Jackson's world-class medicine to communities throughout Miami-Dade.
"Miami-Dade taxpayers are Jackson's owners – and they should all have access to the health system's quality medicine," said Carlos A. Migoya, president and CEO of Jackson Health System. "Geography is no longer going to be a barrier for county residents to use Jackson for all of their healthcare needs."
Two sites have been approved, one in North Miami and a second in the southwest Miami-Dade neighborhood of Country Walk. Other locations are expected to be announced in the coming months. Jackson's North Miami urgent care center will be located in a 4,000-square-foot space in the Shoppes at Arch Creek, 13120 Biscayne Boulevard.
"I am very pleased to learn that Jackson Health System will be opening an urgent care center in my district," said Miami-Dade Board of County Commissioner Chairman Jean Monestime, whose district includes the North Miami urgent care center location. "Residents needing medical attention will no longer have to go very far to be evaluated by a doctor and the center will also be open on nights and weekends."
The Country Walk location is also in an existing shopping center, Country Walk Plaza at 13707 S.W. 152nd Street. The proposed urgent care center would be 4,000 square feet.
"Country Walk is a thriving community in southwest Miami-Dade, and Jackson's world-class healthcare will help West Dade to continue growing stronger for families and businesses," said Miami-Dade Commissioner Juan Zapata, whose district includes Country Walk. "I fully support Jackson's urgent care center initiative, which will provide all residents of Miami-Dade County with easier access to world-class care."
Opening Jackson urgent care centers was one of the most popular of the services pledged to voters during the 2013 campaign to approve the Miracle-Building Bond.  "We promised to bring Jackson urgent care centers to communities throughout our county and we are going to deliver on that promise," Migoya said. "By expanding Jackson's reach farther into the community, we are providing a benefit to our residents and creating additional access points into our network of hospitals, which is good for our business. It's a win-win."