Breastfeeding Benefits for Baby & Mom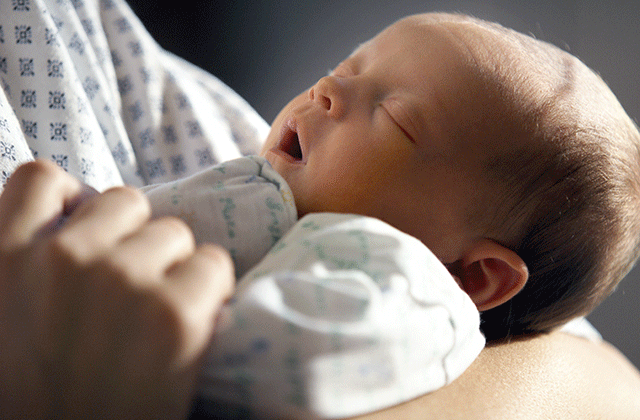 By: Vicki Vertich
August is World Breastfeeding Awareness Month – a world-wide campaign that empowers women to commit to breastfeeding, and provide their babies with the best nutrition and health benefits.
Aside from creating an amazing bond between mother and child, research shows that breastfeeding shields infants from infections, and, later, higher risks of obesity, asthma, diabetes and Sudden Infant Death Syndrome (SIDS). Mothers who breastfeed benefit from a reduced risk of type 2 diabetes, breast cancer, obesity, ovarian cancer, post-partum depression, and bladder infections.
Breastfeeding is recommended for all newborns, but it is especially important for babies born prematurely. Your body will produce milk that is specially designed to nourish your premature baby with extra calories, vitamins, and protein. Preemies face a higher risk of infection because their immune systems are particularly immature. Even if your premature baby is in the Neonatal Intensive Care Unit (NICU) not ready to breastfeed, nurses and lactation consultants at the Jackson Women's Hospital and  Holtz Children's Hospital recommend you begin pumping to increase your breast milk production and supply.
More than a year ago, Jackson Memorial Hospital implemented a policy eliminating the distribution of commercially-sponsored discharge bags with formula samples to new mothers in its maternity unit. Jackson is on the pathway towards being designated a "Baby-Friendly," a highly coveted breastfeeding support standard of care, promoted by the World Health Organization (WHO) and United Nations Children's Fund (UNICEF).
Jackson is encouraging breastfeeding by eliminating the use of commercial formula bags. The recommendation against formula bag distribution is supported by the Centers for Disease Control and Prevention, WHO, and the American Academy of Pediatrics.
Research shows that mothers who receive formula discharge bags from hospitals are less likely to breastfeed exclusively and if they do breastfeed they are more likely to do so for shorter durations.
Jackson supports the American Academy of Pediatrics recommendations that breastfeeding should:
Be continued exclusively for the first six months of life.
Continue through the first year of life with the addition of solid foods at six months.
Continue thereafter, for as long as mutually desired by the mother and child.
During your hospital stay, a Jackson Memorial Hospital International Board Certified lactation consultant will visit your room to offer you basic breastfeeding tips and guidance. Aside from the one-on-one breastfeeding consultation, Jackson offers prenatal breastfeeding classes and after delivery breastfeeding support groups that are designed to help mothers overcome the challenges after delivering their baby or as they prepare to go back to work.
To learn more about Jackson's childbirth and lactation classes, register online at www.jacksonmaternity.org or call 305-585-4MOM.
Vicki Vertich, IBCLC, RLC, ICCE, is a maternal family health liaison at Holtz Children's Hospital & The Women's Hospital at Jackson Memorial Hospital 305-585-4744.