Jackson Health System has partnered with the James Jones Legacy Foundation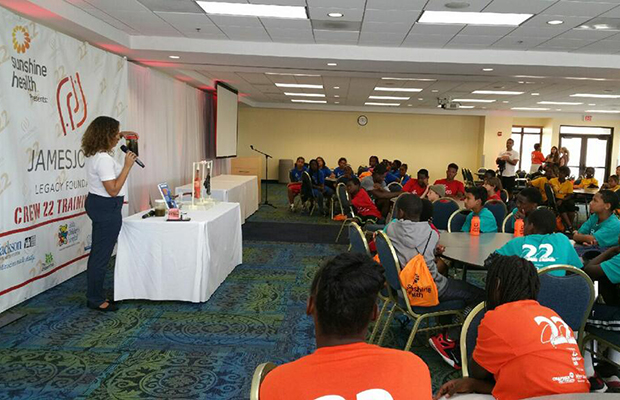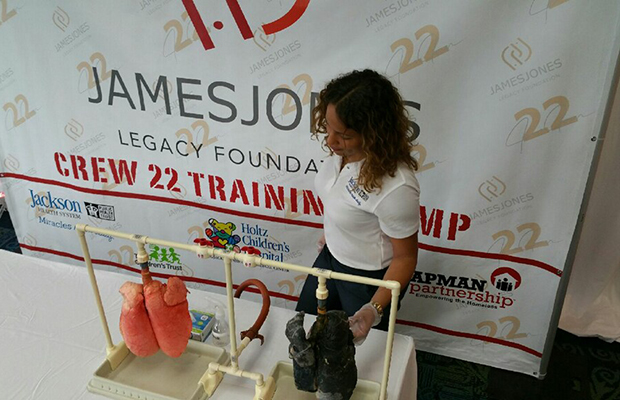 Hometown NBA basketball player James Jones former Miami Heat player James Jones is now with the Cleveland Cavaliers always remember to give back to his community.
Jackson Health System has partnered with the James "Jones Legacy Foundation" who organized "Crew 22 Summer Camp" for the last 3 years. The four-day camp draws 75 students from across Miami-Dade and Broward counties from mostly underserved communities. The event was held at Florida International University – North Campus at North Miami, Florida.
What makes this camp unique that it is not a basketball camp; the camp provided excellent speakers and allowed the children campers to Q & A. The camp is about everyday challenges and decision making. It focuses on Life coach, education, health education and prevention. Jackson outreach team was present with Luis DeRosa, Trauma Nurses who spoke about how some trauma cases can be preventable, like not texting and driving, drinking alcohol, wearing seat belts, being outside after midnight, and highlighted the exciting choice of choosing a career in healthcare. Mabel Castro, Coordinator of Jackson Smoke Cessation Program also spoke the children on the affects that smoking does to your body. She showcased a health and unhealthy lungs. Half the class knew of a family who smoke. We felt confident that these children will not smoke in the future.
Jones, who grew up in Carol City, said he wants to be a role model for young people who aspire to dream big. He graduated from American Senor High School and University of University of Miami. Jones was the 49th picked by the Indiana Pacer in the NBA Draft and just completed his 12th year season.