Palm Beach Gardens Business Owner Cured From Pulmonary Fibrosis Disease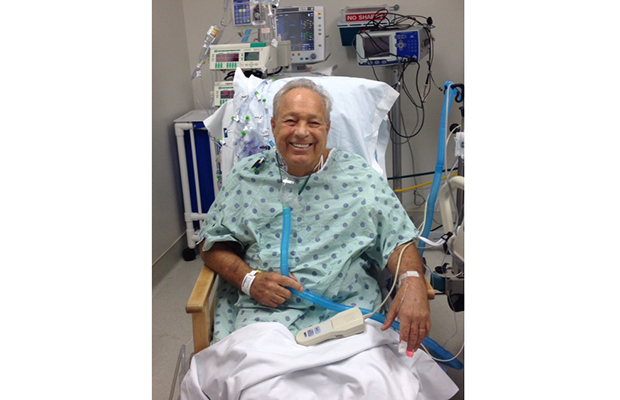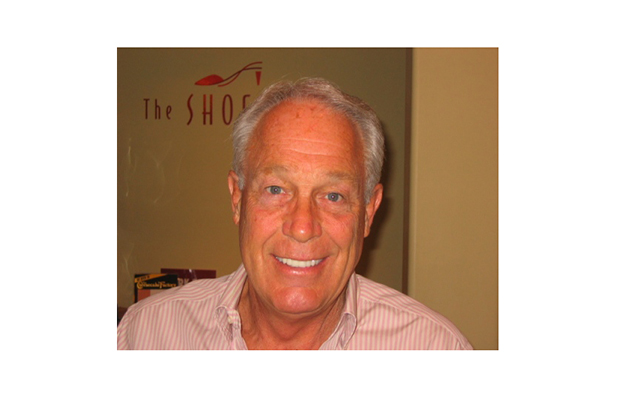 To many of us it would have seemed that all hope was lost. John Weingarten, a 71-year-old resident of South Florida had been repeatedly turned down for lifesaving surgery due to his age and a previous heart surgery.
His condition had left Weingarten in a terrible state. He began experiencing shortness of breath in 2007 while doing daily tasks, such as yard work. Even speaking to clients at his family-owned business, The Shoe Spa in Palm Beach Gardens, often proved difficult for him.
Local physicians diagnosed him with pulmonary fibrosis —an interstitial lung disease that can result in lung scarring plus several other pulmonary disorders. The disease can lead dangerous lung maladies including a collapsed lung, infection, blood clots, and cancer. If not treated, it can also lead to respiratory failure, pulmonary hypertension, and heart failure. Without a transplant it didn't look good.
About 40,000 people die each year because of pulmonary fibrosis, which is about the same amount of people who die from breast cancer. Patients have a life expectancy of two-three years after being diagnosed. There is no known cause and there are also no medications available to treat it with long term success. Transplant is the only option to survive.
By June 2009, John Weingarten suffered a collapsed lung. There was more bad news. He was diagnosed with chronic obstructive pulmonary disease (COPD).
Six months later he needed a heart bypass surgery. What followed was a gradual decline in his condition as he spent five years using supplemental oxygen and medications to help him breathe. By May 2015 he was nearly incapable of any physical activity—though, he plodded along refusing to give up on life.
Desperate to gain his life, he sought another solution. That's when the trail of denials began. John and his wife, Beth, contacted a few hospitals that perform lung transplants in Florida and the Southern United States, but they told him that they did not do transplants on people over the age of 65.
Finally, a doctor in California who performed a double lung transplant on Weingarten's younger brother, agreed to see him. The physician had good news; John was a good candidate for transplant. The doctor even agreed to do the surgery, but only if Weingarten moved to California. It was a move that he didn't want to make.
As fate would have it, Weingarten, learned about the Miami Transplant Institute- (MTI), a joint program between Jackson Health System and UHealth- University of Miami Health System and one of its surgeons, Matthias Loebe, MD.
After meeting Dr. Loebe, Weingarten knew he had met the doctor who could save his life.
"Age does not matter to me. It depends on the individual—physically and mentally. That's how I made my decision," said Dr. Loebe. "Only very few programs around the country accept patients over the age of 70 for a lung transplant, even fewer would accept someone with a previous open heart surgery."
Still it was touch and go. While Weingarten waited for a transplant, his health rapidly deteriorated.
"I had no energy," he recalls. "Life was getting miserable."
John was fortunate that he was on the transplant list for fewer than four months.  He underwent a successful surgery on October 19, 2015, at Jackson Memorial Hospital, under the leadership of Dr. Loebe and a multidisciplinary staff from MTI.
"Miraculously, it was nearly a pain-free recovery, "said John. "I am so grateful to Dr. Loebe's team and the nurses at Jackson. I've never been treated better by medical professionals."
John recalls walking less than 36 hours after surgery and making the ICU nurses laugh at his jokes. He never lost hope or his positivity despite being told he was beyond the age limit to receive a transplant.
Weingarten is back to work at his family-owned business just in time as they celebrated its 10th anniversary.
"I think you have to follow your transplants instructions to the letter, have a good attitude and be in good spirits. That's all part of your healing process," said John.
He looks forward to reuniting with his younger brother—who is also doing well after transplant—to celebrate the gift of life together with a trip to New Orleans.
For more Miracle Stories, click here.