5 Ways to Start the School Year off Right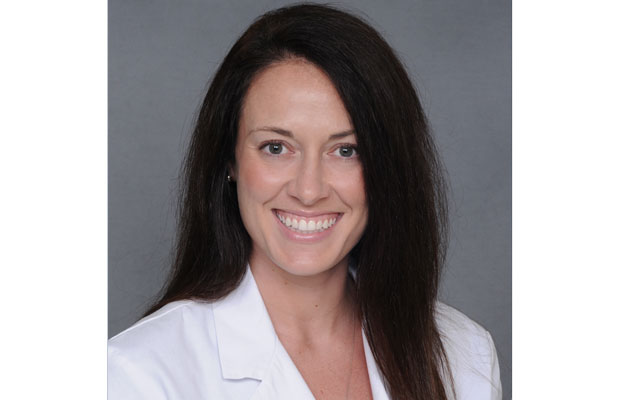 By Kendra Van Kirk, MD, MAT, FAAP
After all the stress and hardship brought on by the pandemic, many families were able to take a break from the uneasiness in the summer. But with school fast approaching, parents and children alike are concerned about returning to in-person classes as COVID-19 cases are on the rise again.
As a former teacher-turned-pediatrician, I know how important in-person learning is for a child's development. However, it's also necessary that in-person learning happens in a way that keeps children, school staff, our families, and the community safe.
Any sort of transition, especially one after so much upheaval, can be overwhelming for kids. It's normal for them to be feeling anxious, nervous, and apprehensive. There are several things you can do to ensure that your children maintain their health and head back to the classroom ready to learn and soak up all the knowledge and experiences that are waiting for them.
Here are five tips to help your children as they gear up to begin the new school year:
1. Make sure your child has received their annual check-up or physical exam within the last year.
During the pandemic, many of us missed our regular checkups and visits with our doctors. But now, it's important to resume your regular appointments.
These checkups and exams are really important, especially for kids, because they offer an opportunity for your child's doctor to monitor how they are growing and ensure they are thriving. We don't want anything to fall through the cracks due to delayed appointments.
Summer is a great time to schedule routine check-ups because many doctor's offices and clinics offer additional appointment times to make it more convenient for parents. Also, be sure to check with your child's school before they return to class to see if they need an updated physical form signed by a physician.
2. Ensure your child's vaccines are up to date.
During the past year, routine vaccinations were put on the back burner. But as we return to some semblance of normalcy, it's important to make sure your child is protected against preventable illnesses.
We do not want this trying time to lead to an increase in other preventable illnesses. Do your part and make sure your children are protected.
3. Reset healthy habits and routines.
A great way to support children as they prepare to head back to the classroom is to reestablish daily routines at home with set eating times, consistent sleeping schedules, and more structured screen times.
This structure can help manage anxiety and help children get in the right mindset for school. Getting enough sleep is critical, as it can lead to better academic performance and reduce health complications such as depression, cardiovascular disease, and problems with skills needed for learning.
4. Use a layered approach to keep you and your loved ones healthy and safe.
No one thing can prevent you and your family from becoming ill. Instead, it's best to incorporate and model a few strategies that your kids and family can follow to stay healthy.
The Center for Disease Control (CDC) recommends that we consistently and correctly continue to wear a mask in indoor public places and crowded outdoor settings. Regular hand washing is always important, as is covering coughs and staying home when feeling ill.
If your child is 12 or older and eligible for the COVID-19 vaccine, consider having them vaccinated a few weeks before the school year starts. If you're apprehensive about the vaccine or have questions or concerns, contact your child's primary doctor. You should feel empowered to ask your child's pediatrician or your doctor about the vaccine and to use scientifically proven information to make your decision.
5. Take care of yourself, too.
In order to provide the calm reassurance and support your kids need, you must take care of yourself first. Make sure you are getting enough sleep, eating a balanced diet, and healthily managing your stress. If you need guidance, speak with a medical professional.
Remember, we all must do our part to keep our children and communities safe, and support our local schools, as they welcome children back into the classroom this fall.
Dr. Kendra Van Kirk is a pediatrician and internist at Jackson Health System and the University of Miami Health System. She is board certified in Internal Medicine and Pediatrics. She is also the director of the Med-Peds Continuity Clinic; Associate Program Director of the Combined Internal Medicine and Pediatrics Residency Program; Assistant Professor of Clinical Medicine and Pediatrics; and Director of the Urban Health Track and Medical Educator Pathway.