What Expectant Moms Need to Know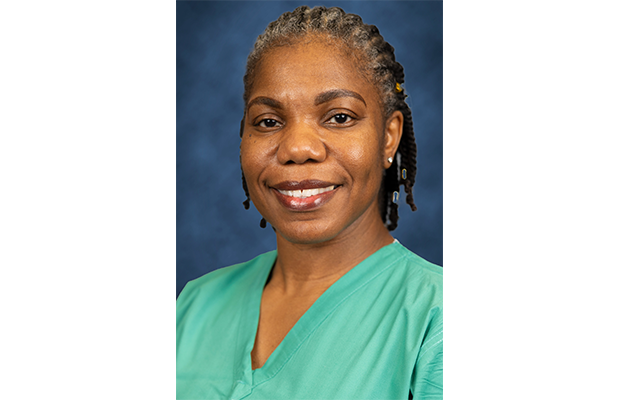 When Jennifer Beckles, a registered nurse at The Women's Hospital at Jackson Memorial, was fresh out of nursing school almost two decades ago, she knew she wanted to work with children. At the time, there was a need for labor and delivery nurses, so she decided to give the specialty a try.
Fast-forward 18 years, Beckles never went into pediatrics, and continues to help laboring women at The Women's Hospital.
"There is nothing  like witnessing a baby come into the world," she said. "It is an honor and a privilege to be by a mom's side, helping them through this special experience."
In fact, after witnessing thousands of births, that is exactly how Beckles describes labor: unique.
"Each pregnancy and delivery is different. Even if you've given birth before, each baby has its own personality. Coming into work, we never know quite what to expect," she added.
Regardless of how different each delivery experience can be, Beckles shares some of the constants on the labor and delivery floor at The Women's Hospital.
Birthing Options
The Women's Hospital has created procedures to personalize the birthing experience for each expectant family. In addition to collecting important medical information when parents arrive at the hospital, nurses also ask about their hopes, expectations, and even fears regarding their  delivery.
While some type up their preferences in a formal birth plan, it's no longer necessary, Beckles says, because Jackson helps each family craft their own labor experience based on their preferences and what's safe for their pregnancy and baby.
"Most rooms have birthing balls and wireless monitors so moms can walk throughout their labor if it's safe," she said. "We have all those components and options in place, as part of our standard practice and in every room. We work with the medical teams and the moms to make it the best experience possible."
Prepared for Anything
The Women's Hospital at Jackson Memorial offers the only academic medical program in South Florida that can provide care for low-risk and high-risk pregnancies, fetal surgery and interventions, and care for premature newborns all in one location.. Holtz Children's Hospital at University of Miami/Jackson Memorial Medical Center  is home to one of the largest newborn intensive care units in the nation, known worldwide for its leading-edge research to improve newborn care and its success in caring for critically ill infants.
Whether complications are known before the delivery – or occur unexpectedly –, the teams at The Women's Hospital and Holtz Children's are always ready.
"There have been times when complications arise unexpectedly," Beckles said. "We are fortunate to have the best experts – in both women's care and for the tiniest, most fragile infants – who are just a call and a few floors away who can be at the bedside in minutes."
Going with the Flow of Delivery
Beckles said preparing for labor and the birth of your child is a balancing act; families should  be educated and prepared for different birthing possibilities.
"In labor and delivery, you come to expect the unexpected," she said. "Understand what can happen and that labor can take time and your story will not be like anyone else's."
When you are delivering at The Women's Center, rest assured you are in the best hands possible.
"Our doctors can handle it all," Beckles said. "When you're at Jackson, you and your baby are in good hands."