A Miracle on 170th Street: Baby Left Abandoned in NICU at Jackson North Medical Center fatefully finds his forever family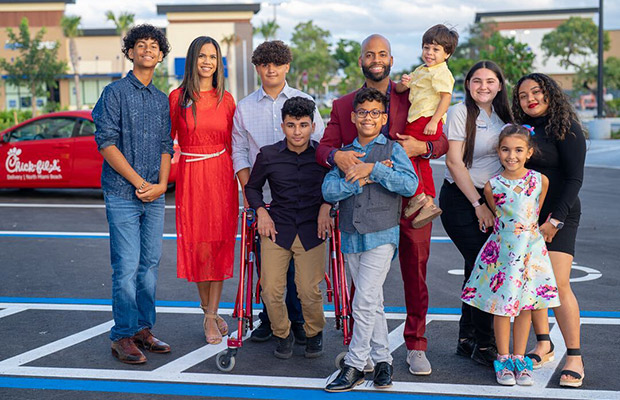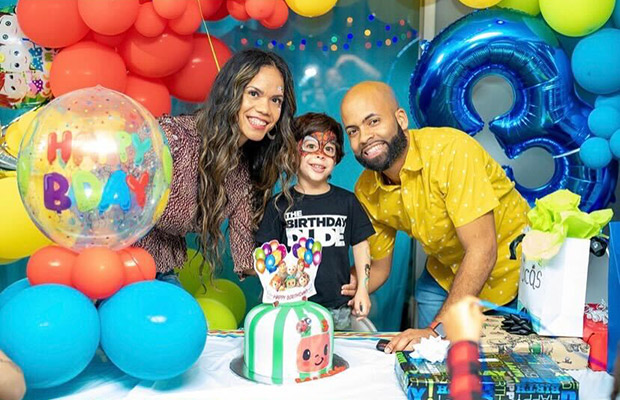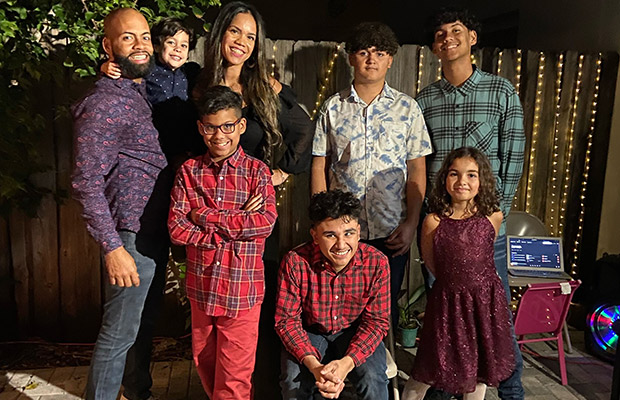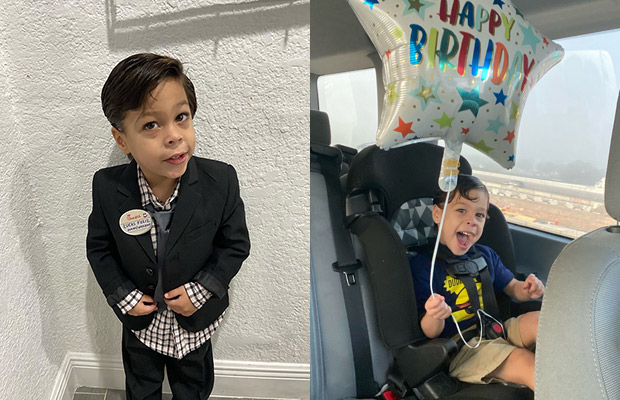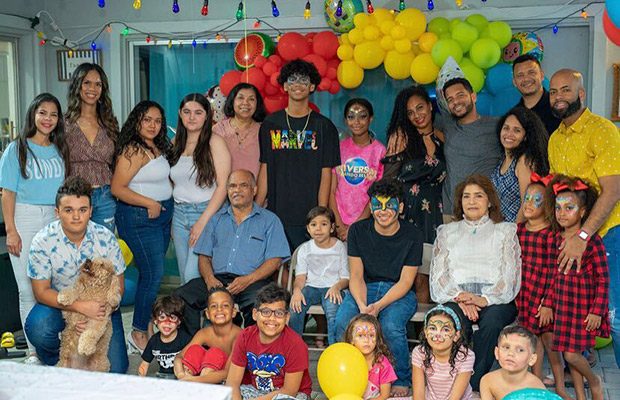 In December 2018, the Feliz Family received an unforgettable call from a foster case manager: a beautiful baby boy was born at Jackson North Medical Center, and abandoned there by his birth mother.
"We had been fostering three other children for about three years at the time, aside from taking care of our two biological sons, but it had been a while since we had a newborn in our household," said Animily Feliz.  "The case worker knew in her heart this baby was meant to be in our family, so we took it as sign to follow and fulfil this calling to be the baby's caregivers."
The baby boy, who had not been named at the time, was born on December 9, and had been receiving care in the Neonatal Intensive Care Unit (NICU) at Jackson North. Although he was born at 36 weeks gestation and weighed six pounds, he was malnourished, and had been exposed to cocaine and alcohol while in the womb.
"Since he was born in December, nurses at Jackson North's NICU started calling him Noel," said Feliz. "We felt in our heart that his nickname needed to remain as part of his legal name."
After a nine-day stay in the NICU, baby Noel was discharged from the hospital to begin his journey at home with the Feliz family.
The Feliz family was diligent with Noel's medical appointments to ensure that he stayed healthy and continued to thrive while in their care. Fortunately, despite his exposure to drugs in the womb, he continued meeting all of his milestone.
With each day that passed, the Feliz family fell more and more in love with the baby boy. Pursuing adoption was an easy decision for them.
"Knowing that he had no one else in this world, it immediately put me in mamma bear mode," Feliz said. "We wanted to protect him."
The adoption process can often take years. However, because Noel had no birth parents or other blood relatives to contest the legal adoption, his case moved quickly. On September 18, 2019 – when Noel was just nine months old – the Feliz family officially adopted Noel.
From that point on, his legal name became Lucas Noel Feliz. In addition to his loving parents, he also gained two brothers: Elias and Andres, who are now 15 and 10 years old.
"Lucas is a ball of energy, and is so smart," said Feliz.  "He's full of life and began walking at nine months old. We are so lucky to have been chosen to be his parents."
The Plantation family, who owns a Chick-fil-A franchise, is currently fostering four other children, which include three siblings from the same family.
The Feliz family believes fostering children is part of their calling in life. They will continue to provide a loving home to children in foster care –  as long as it doesn't affect the lives of their three forever children.
Every year, the Feliz family makes a point to celebrate Lucas's adoption day. Now 3 years old and in preschool, Lucas is the best unexpected gift the Feliz family has ever received.
"The most loving thing his birth mother did was to leave him at a hospital," said Feliz. "He was left in the care of doctors and nurses, and we are really grateful for all the care he received at Jackson North in his first days of life."