BE FAST: Know the Signs of Stroke and Get Treatment Quickly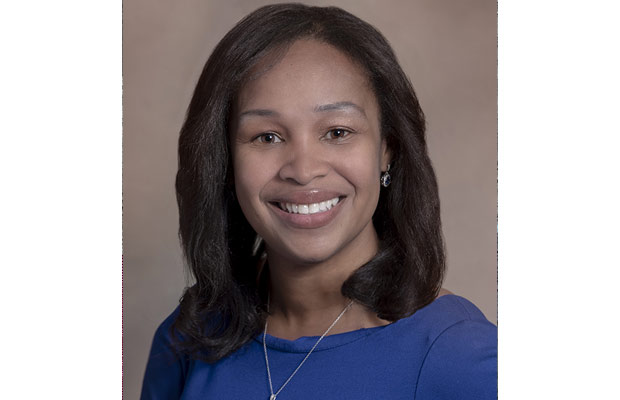 By Gillian Gordon Perue, MD, MBBS, DM
If you experience a stroke, every minute counts. Every minute that you wait to receive treatment results in about 2 million brain cells lost. The faster you recognize the symptoms of a stroke and get help, the better your chances for survival are and living without life-long disabilities.
Luckily, here in South Florida, you have access to expert stroke care. The Joint Commission has recognized Jackson Memorial Hospital as a Comprehensive Stroke Center, Jackson North Medical Center and Jackson South Medical Center as Certified Advanced Primary Stroke Centers. This means we've gone through a rigorous evaluation process and shown that we offer specialized treatments by neurologists and neurosurgeons who are available 24/7 and have dedicated neuro-intensive care beds for complex stroke patients.
We can provide the expert care that you need — but first, you must recognize the signs of a stroke and reach out for help.
BE FAST
Many people do not seek care fast enough when having a stroke because they don't realize they are having one. Stroke symptoms are generally not painful, and people tend to rationalize them away, thinking that if they aren't in pain, what they're experiencing can't be serious.
Any loss of neurological function can be a sign of stroke — and these symptoms can differ from person to person. It's important if you notice any changes in your sight, balance, speech, arm weakness, etc., and call for help immediately.
We utilize our BE FAST campaign to help you remember the symptoms of stroke and know when it's time to get help.
B: Balance — acute loss of balance
E: Eyes — loss of vision
F: Face drooping
A: Arm weakness
S: Slurred speech
T: Time to call 911
Why You Should Call 911
If you or someone you know is experiencing stroke symptoms, don't drive to the ER, even if you are close by. Always call 911.
Our local Emergency Medical Services (EMS) has a process for providing expert stroke care. They'll also alert the stroke team at the nearest stroke center. This way, we can be assembled, ready, and waiting for you to begin treatment and care as soon as you arrive. Remember, when it comes to strokes, every minute counts.
Preventing Stroke
May is Stroke Awareness Month. This is a great time to do all we can to prevent a stroke – especially since 80% of strokes are preventable. That means that prioritizing your health and knowing your numbers can lessen your risk of stroke in the first place.
I always encourage people to know their numbers, specifically your blood pressure goal (as discussed with your doctor), your blood sugar levels if you have diabetes, and your cholesterol.
Hypertension, or high blood pressure, is a silent killer because it's painless, and many people do not even know they have it. But it can be serious if it's not maintained and can put you at risk for many other health concerns, including stroke. The only way to know if it's an issue is to have your blood pressure checked regularly. If you do have high blood pressure, ask your doctor how to improve it and what your goal numbers should be. If your doctor recommends blood pressure medication, be sure to take it daily.
Of course, a healthy diet and regular exercise are important, too. Don't wait for a stroke or other serious health concerns to start taking your health seriously. Take small steps to improve your health today.
Dr. Gillian Gordon Perue, MBBS, DM, is the chief of neurology and stroke at Jackson South Medical Center. Jackson South earned The Joint Commission's Gold Seal of Approval® and the American Stroke Association's Heart-Check mark for Advanced Primary Stroke Center Certification.