Double mastectomy patient regains motion in arms and shoulders after therapy at Jackson North Medical Center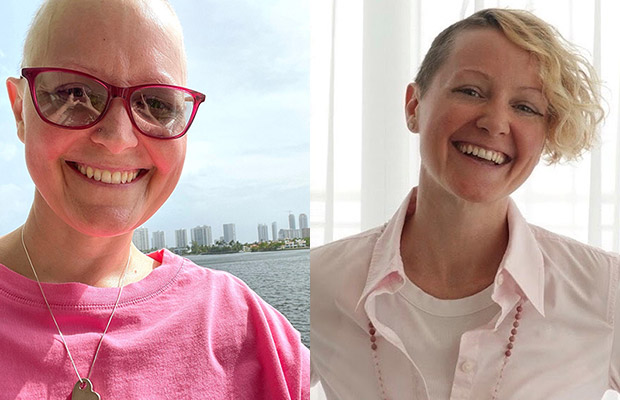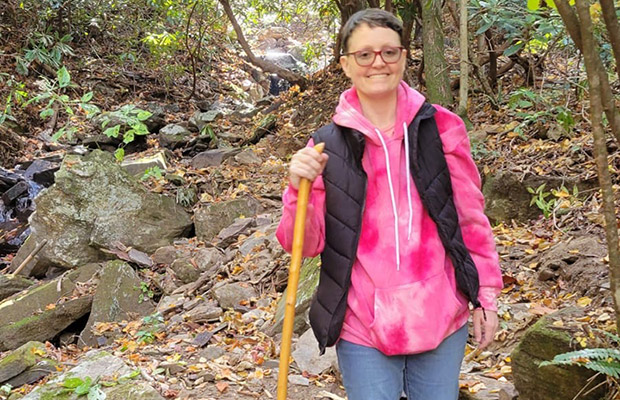 By: Krysten Brenlla
When Tracey Carswell found out they had breast cancer at age 38 in June 2021, their world felt like it was falling apart.
With no family history, Carswell didn't know it was possible to get breast cancer so young. At 39, they underwent a double mastectomy that not only removed both their breasts, but also their lymph nodes.
The surgery resulted in terrible scarring, as well as frozen shoulder, which is caused by a decrease in arm movement and shoulder-joint mobility, and lymphedema, a condition that causes swelling in the arms.
"At 38, I found a lump, and it took around three months for me to get a diagnosis. I was pretty devastated," Carswell said. "I didn't know what to expect or what was going to happen, which was the hardest part."
After the double mastectomy, Carswell needed rehabilitation therapy to help them regain motion from their frozen shoulder and manage their lymphedema.
Their oncologist referred them to occupational therapy at Jackson North Medical Center.
That's when everything changed for Carswell.
During therapy, they worked to regain full motion of their shoulder with the help of Katrina Forkenbrock, a certified lymphedema and senior occupational therapist at Jackson North.
Two to three times a week, Forkenbrock worked with Carswell in sessions that consisted of exercises, stretches, manual therapy, and education.
"Attending therapy with a certified lymphedema specialist following breast cancer-related surgeries is so crucial for the patient's overall quality of life and function, because it helps them increase their range of motion and strength, while providing the proper tools needed to manage lymphedema," Forkenbrock said. "Tracey is now able to engage in all desired day-to-day tasks without assistance, and they are bursting with energy, positivity, and light after regaining a new confidence."
Since starting therapy at Jackson North, Carswell has regained full range of motion in both their shoulders. They are feeling stronger and more empowered every day.
"This entire experience has been a healing journey for me," Carswell added. "When I was in rehab, I had a lot of trauma – I still had drains in, I was wearing a compression bra, and I had a hematoma. The rehab team really helped."
Following treatment, there is no evidence of cancer anywhere in Carswell's body.
For now, they are attending the aftercare program at Jackson North, which has helped them endure long hikes and exercises. They are traveling, working, and enjoying the time they lost with family and loved ones.
"Katrina, Michael Hearne from Jackson North's aftercare program, and the entire team have made such a difference in my recovery," Carswell said.
"I'm grateful to have met the team of therapists who helped me, and I'm excited to finally be able to press play on my life again."