Family Helps Save a Miami Gardens Man by Recognizing the Early Signs of a Stroke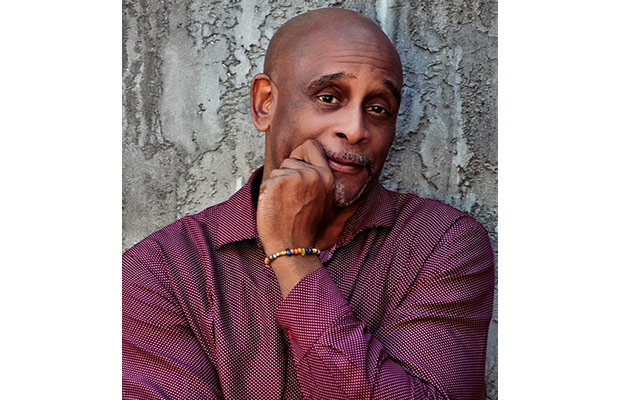 Throughout his life, George Wakefield has always been active, playing sports and even coming close to competing in the Summer Olympics in the 1980s. While the 61-year-old Miami Garden's photographer has slowed down as he's gotten older, he still considers himself healthy.
Last month, though, everything changed. One day, Wakefield found himself exceedingly tired, so he decided to take an early afternoon nap. He was woken up by a phone call from his sister.
"As I was talking to her, I realized that there were certain words that I couldn't pronounce," Wakefield said.
He felt increasingly sluggish. When Wakefield walked to a mirror to see what was wrong, he noticed that the left side of his face was sagging.
"Some words were coming out slurred," he said. "I had to shout to try to get them right but couldn't."
Wakefield and his sister had lost an aunt to a stroke, so she encouraged him to call 911.
"I was in denial," he said. "I didn't have a headache, but I felt lightheaded. If I was keeled over sick, I probably would have taken it more seriously."
Wakefield's sister called him back, threatening to send help. Next, his cousin from New York called, also pushing him to get checked out. They soon enlisted the help of his brother.
"We had just lost our mother," Wakefield said. "When my brother called and said he wasn't about to lose his brother, too, I realized how much my health affected my family."
About two hours after his first symptoms appeared, Wakefield took an Uber to the emergency room at Jackson North Medical Center.
"I should have called 911," he said, looking back on that night. "When I got there and told them my symptoms, they immediately wheeled me in and took my blood pressure. It was extremely high. The nurse looked at me and said I should have been in a coma."
Jackson North's specialized team of stroke experts immediately ran tests on Wakefield and started him on IV medication to get his blood pressure down. He spent three days in the hospital being treated for a hemorrhagic stroke caused by hypertension.
"With the help of the nurses in the stroke unit, we echoed the severity of his blood pressure and the effects it had on the vessels in his brain," said Karelle Alesia Spence, a stroke coordinator at Jackson North. "We stressed the importance of managing his blood pressure while in the hospital but also steps he would need to take once discharged. Mr. Wakefield was very open to our instructions and was dedicated to getting his health under control in order to avoid any chances of reoccurrence."
While in the hospital, Wakefield saw a physical therapist, was started on blood pressure medication and learned the importance of a healthy diet.
"This took me from someone who thought, 'That can't happen to me,' to realizing I dodged a bullet," he said. "It's life-changing. I'm making a real conscientious effort."
Now, Wakefield tries to eat more salads and vegetables each day, focuses on drinking more water, goes for daily walks, has a watch that monitors his heart rate and steps, and is taking his daily blood pressure medication. His daughter even bought him a portable blood pressure machine so he can check it at home.
"They don't call a stroke a silent killer for nothing," he said. "My sister's name is Angel, and she is my angel. She is the one who called me and woke me up when this was happening. Had I had the stroke in my sleep, I might not be here."