Five Ways Men Can Take Charge of Their Health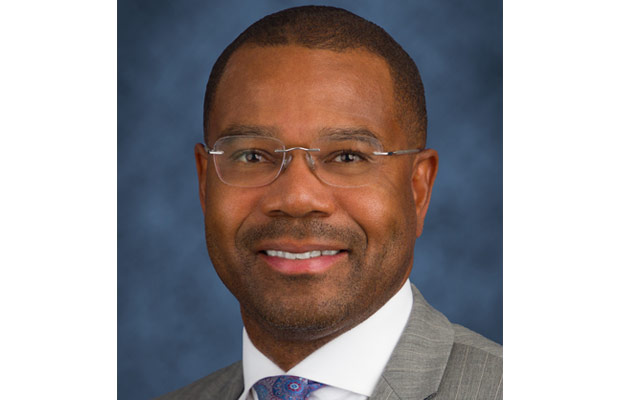 O'Neil J. Pyke, MD, MBA, SFHM
While many of us procrastinate when it comes to our health, studies show men tend to resist medical care more than women. It's important that we encourage the men in our lives to take charge of their health and get back on track.
Here are five ways men can take charge of their health today:
1. Take Ownership of Your Health
This may seem like a simple step, but it is the most important. Too often, men let their symptoms linger and brush off signs that something is wrong. Listen to your body, notice changes, and talk to your doctor about them as soon as you can.
When seeking medical care, advocate for yourself and your body. Be sure to ask questions and work with a doctor who is willing to educate you, communicate in a way that helps you understand your condition(s), and is committed to your success.
You are the person most impacted by your health, treatment, and decisions. Be honest with your doctor, and ensure you understand all the information presented to you.
When you understand the logic and importance of a treatment, you are more likely to follow it.
2. Get Back to the Basics
The number one killer of men in the United States continues to be cardiovascular disease, which includes heart attacks, stroke, and other heart conditions. These illnesses can be heavily influenced by your lifestyle.
We all know that we should watch what we eat, exercise regularly, and find healthy ways to process stress. Yet, these foundational habits often fall to the wayside, especially when life becomes busy or overwhelming.
Now is the time to focus on improving bad habits. You don't have to make grand, sweeping changes. Instead, start small, and then add on as you go.
Focus on what you are putting into your body. Eat healthier by limiting sugar and processed foods while eating more plant-based meals. You can eat animal meat but limit the amount and add more fruits, vegetables, seafood, and healthy fats. Limit your alcohol intake and avoid unhealthy habits like smoking and unprotected intercourse.
These foundational changes, no matter how small, can make a big difference in your long-term health.
3. Visit Your Primary Care Doctor
Regular visits with your primary care doctor can be beneficial to your health. Routine check-ups allow you to track key vital signs, such as blood pressure, heart rate, cholesterol, electrolytes, blood counts, and more. These can all be early indicators and alert your doctor if something is wrong.
Seeing your doctor regularly can also help you build a trusting relationship with your physician, which will allow for a more comfortable, honest experience.
If you do not have a primary care doctor or do not feel like you can communicate well with your current doctor, find a new one. Your physician can have huge impact on your health. When looking for a new doctor, I always recommend that people talk to their family, friends, and co-workers to ask for a recommendation.
4. Schedule a Prostate Exam and Colonoscopy
Prostate cancer is the second leading cause of cancer death for men in the United States, according to the American Cancer Society. While it can be a serious disease, prostate cancer is treatable if detected early. The sooner it's discovered, the more options we have to treat it, the less invasive the treatment options are, and the better the outcomes.
Also, if you are 45 and older schedule a colonoscopy. Diseases like colon cancer affect Black communities, and Black men in particular, at a higher rate than other groups. I know the test can be inconvenient and seem daunting, but these tests save lives. They allow your doctor to screen for polyps and early-stage cancers way before you may experience any symptoms.
5. Start Now
The time to act is now. Don't wait until next year to make a change. Pick one area of your lifestyle where you could improve and make better choices.
If you've lapsed on your check-ups and tests, schedule them today. If you have trouble scheduling appointments around work or other commitments, or even have anxiety about dealing with your health, try finding a doctor who offers virtual appointments. Many providers are offering more flexible options.
Some visits will require an in-person appointment, but there are times when you can meet virtually to talk about and address concerns or go over test results. This can make it easier to schedule appointments during lunch breaks or before and after work without the need to travel to the doctor's office.
Your health affects all areas of your life, and we only get one body. Do everything in your power to take care of the one you've been given.
Your mind and body will thank you.
O'Neil J. Pyke, MD, MBA, SFHM, is the chief medical officer at Jackson North Medical Center.