Get to know LVADs with Dr. Anita Phancao and Dr. Matthias Loebe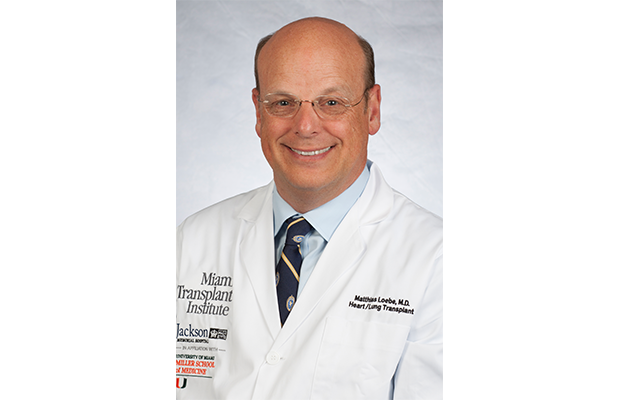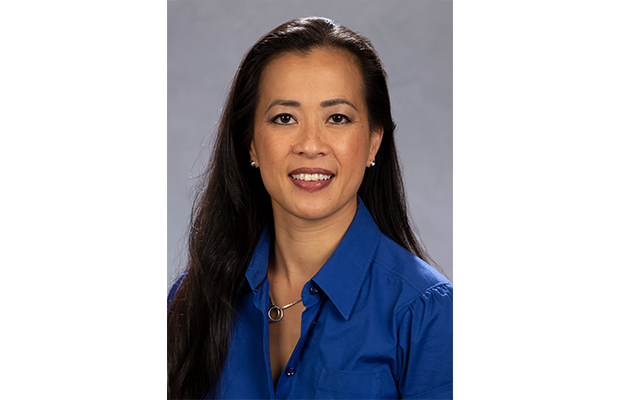 MTI selected to participate in one of the largest LVAD clinical trials of its kind
The Miami Transplant Institute (MTI), an affiliation between Jackson Health System and UHealth – University of Miami Health System, was selected to participate in the latest ARIES HeartMate 3 (HM3) Left Ventricular Assist Device (LVAD) trial, one of the largest trials of its kind. The ARIES HM3 LVAD trial will answer urgent questions about the amount of blood thinners needed to manage patients with advanced heart disease who have received LVAD support.
Over the last four decades, MTI has rapidly grown in its development of new technologies for patients in need of advanced cardiac therapies. Matthias Loebe, MD, PhD, surgical director of the Thoracic Transplant Program at MTI, and Anita Phancao, MD, medical director of  heart failure and transplant cardiology at MTI, have been instrumental in advancing the delivery of care of this technology to Florida patients in need. Because of the team's dedication to finding new solutions for patients with advanced heart diseases, MTI's LVAD program is currently the largest program in Florida and one of the largest programs for left ventricular heart pumps in the nation.
Dr. Loebe and Dr. Phancao answered questions regarding LVADs for patients with advanced heart disease, and what the new clinical trial means for the future of LVADS and patients who need them:
1. What is an LVAD? What does it do for patients with heart problems or heart issues?
Dr. Phancao:
LVADs are used as an advanced cardiac therapy option for patients with end-stage heart failure. Patients with heart failure or cardiomyopathy have weak heart function; they do not have adequate blood flow from their heart to the rest of their body, so the LVAD would take over the pump function of the heart to adequately pump the blood throughout the body.
2. Why is it important to manage blood thinners and medications for patients with advanced heart disease and LVADs?
Dr. Phancao:
Traditionally for LVADs, all patients are placed on blood thinners – both aspirin and warfarin or Coumadin. Some potential complications that we always look for with LVADs are clotting and bleeding. However, the HM3 LVAD is the newest generation pump, and it has minimized clotting problems. This new clinical trial will show how to continue minimizing the potential for bleeding risks.
Dr. Loebe:
Historically, blood clots have always been a huge problem, and patients have always needed aggressive blood thinners and medication. With the improved third generation HM3 LVAD, the device function will minimize the amount of blood clots and blood thinners needed, ultimately improving the patient's quality of life.
3. What does the ARIES HM3 LVAD trial mean for you and our patients?
Dr. Loebe:
LVAD technology has made rapid advances in recent years. With the new generation of heart pumps, often referred to as artificial hearts, patient survival is similar to heart transplant survival in the first five years after implantation. The design of the newest pumps has substantially improved hemocompatibility, or how blood interacts with medical devices, and the ARIES trial will highlight whether less anticoagulation, or medication that helps prevent blood clots, is needed with the HM3 LVAD.
Additionally, it will be much easier for healthcare professionals and caregivers to manage these patients after device implementation. With the older LVAD models, patients are in constant need of blood thinners, blood testing, and follow-up appointments. However, with the HM3 LVAD, patients will be safer because they will be protected from potential side effects that come with blood thinners and blood clots, and they will be able to go through other surgical procedures without worry.
Dr. Phancao:
Each year, the team at Jackson Memorial Hospital and at MTI provides more patients with advanced surgical options for end-stage heart failure than any other center in South Florida. We are proud of our highly experienced and skilled team who made it possible to take a leading role in advancing heart failure therapies by participating in groundbreaking research that will essentially help patients with their overall quality of life.
4. What should patients know and understand when it comes to LVADs and life after LVAD implementation?
Dr. Phancao:
The majority of patients come with preconceived notions of LVADs and their functions, so we want to make sure that patients understand that this therapy is designed to prolong their life while also restoring and improving their quality of life. The survival rate on the newer generation pump is similar to transplant survival, so patients waiting for a transplant should understand that there are other options outside of transplantation.
Dr. Loebe:
These pumps are able to provide a quality of life that is close to normal, and patients can survive, with LVADs, for five years or more, which is very different from the common belief that an LVAD is the last resort. LVADs are a real option, and a long-term solution for patients to live healthy lives. Over the last 40 years, our Heart program at MTI has been at the forefront of improving this therapy for adults and children, and we're excited to implement smaller and better technologies that will ultimately benefit more patients in need.
MTI enrolled the last patient in the ARIES trial, and the national study concluded in 2022 in Miami. The trial's results are projected to be published by the end of 2023.
For more information on the services and treatments offered at MTI, please click here.
Anita Phancao, MD
Internal Medicine, Cardiovascular Disease, Adv Heart Failure & Transpl Cardio
English
Matthias Loebe, MD
Transplant Surgery
French – German
UNIVERSITY OF MIAMI