Life at Holtz Children's Hospital During the Holidays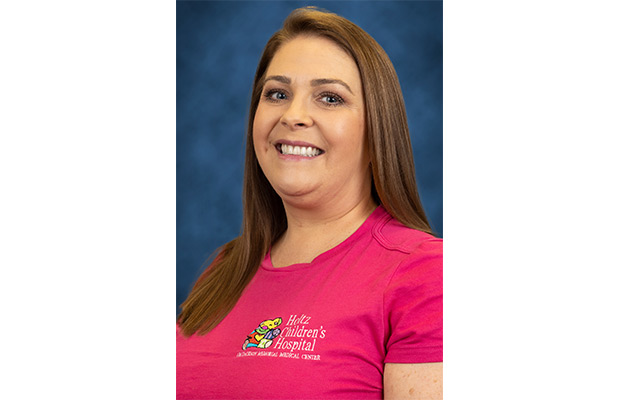 By: Elizabeth Behr
For most kids, days are filled with school, playdates, and time outside. For children at Holtz Children's Hospital at University of Miami/Jackson Memorial Medical Center, their days revolve around procedures, blood draws, and doctors' rounds. Many of them have challenging and chronic health conditions that require long or frequent hospital stays, even during the holiday season.
While we remain focused on their health and recovery, we also want the patients at Holtz Children's to experience and enjoy the magic of the season.
Here's a closer look at what life is like for our patients during the holidays.
Rebounding from COVID-19
So much changed during the COVID-19 pandemic, including how we safely run activities and events in our hospitals. We recently reopened our playrooms, so kids can socialize, play games, and do arts and crafts together. A small change of scenery can do wonders to lift their spirits.
We are also welcoming community groups back to run special events, put on shows, and spend time with our patients. Community groups come up with creative ways to share their talents and create fun experiences.
Volunteers are also coming back to help our patients take their minds off their treatments, and keep them company when their parents or caregivers cannot be present.
Kicking Off the Holidays at Holtz Children's
City of Miami Fire Rescue and the Mortgage Bankers Association of South Florida help us kick off the holiday season each year with a special visit from Santa Claus.
Each year, the firefighters help Santa distribute presents. Santa then heads outside to ride on a ladder truck, so he can wave to all the children through the hospital windows.
One of our patients, Noah Langlois, was diagnosed with stage III hepatoblastoma, a type of liver cancer, a few days after his first birthday, in December 2021.  Since then, he has bravely fought numerous unexpected setbacks, such as COVID, cardiopulmonary arrest, infections, a tracheostomy, and almost a full year of being in the pediatric intensive care unit. He and his mom, Michelle Langlois, have been able to overcome all of these challenges and enjoy the holidays because of the excellent care they've received at Holtz Children's.
"We really enjoyed going outside to see Santa and the fire truck. Noah loves music, so the Christmas caroling with the staff was a big hit, too," Langlois said. "Anything that takes us out of our situation, even for a moment, and allows us just to have fun and make a special memory is so important to me."
Deck the Halls
In December, our Child Life team decorates the halls of Holtz Children's in festive colors honoring all the holidays celebrated throughout the month. Our doctors, nurses, and staff get in on the fun by wearing festive accessories all season long.
At Holtz Children's, we  recognize that helping someone heal or get healthy is about more than vital signs and test results. We believe in caring for each child and family as a whole, and their mental health and personal well-being are a part of that. That is why you will often see doctors coloring with patients  in our playrooms, playing games at the bedside, and getting to know them and their loved ones on a personal level
While our children love when celebrities and sports teams visit, they get just as excited to listen to our volunteer carolers sing or play with student volunteers. Life in the hospital can be hard, which is why we strive to provide moments of play and joy to break up the monotony of being hospitalized.
Making Parents' Spirits Bright
One of my favorite holiday events is called Snow Pile, which is when we set up a toy store in our hospital and fill it with donations we've received throughout the year. Patients' parents and caregivers are invited to "shop" and select toys for their child, free of charge. Many parents are so overwhelmed between work, being at the hospital, and caring for other siblings that they don't have the time or resources to go holiday shopping.
Snow Pile allows them to choose a gift for their child that they know they'll love. It also gives them a feeling of normalcy. We serve them hot chocolate while they browse, and our local firefighters volunteer to wrap the gifts for them while they mingle with other parents.
Help Us Make the Season Bright
Our Child Life team plans special events at Holtz Children's, and is often asked how people can help. If you'd like to help us spread holiday cheer, or help support families in our community who have children in the hospital, you can do so in the following ways:
Beth Behr, CCLS, is the director of the Child Life and Music Therapy Department at Holtz Children's Hospital.