How One Woman Bounced Back from Breast Cancer With Consolidated Treatment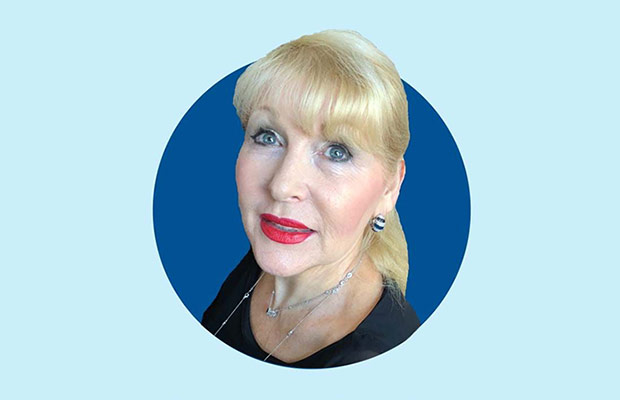 For years, Lily Zablotsky has gone for her annual mammogram like clockwork. This year, due to the COVID-19 pandemic and recent surges in South Florida, she considered canceling her appointment and putting off the routine test for another time.
Now, she's thankful she went and credits the test with saving her life.
"If I had postponed my test, I don't want to think about what could have happened," she said.
It was during her routine mammogram that a small tumor was detected. A biopsy a few days later confirmed that she had breast cancer.
For Lily, 70, who walks at least six miles each day and enjoys Israeli folk dancing twice a week, breast cancer was not on her radar. She felt great, was fit, felt nothing in her breast, and had more than enough energy to be active in her daily routine.
"When you hear cancer, you feel like the rug is pulled out from under you," she said.
Lily was referred to a doctor in Broward County, where she lives, who said she would need surgery and then weeks of daily radiation treatment to ensure all the cancer cells were destroyed. She was distressed about the idea of treatment taking weeks, possible side effects of radiation, and having to rely on others.
"I don't like to impose on anybody, and after surgery, I wouldn't be able to drive for a little while, so someone would have to take me to receive radiation every day," she said. "I take care of my husband and help take care of my 2-year-old grandchild. I didn't want anyone to have to worry."
She decided to get a second opinion and turned to a doctor she knew from her synagogue, Eli Avisar, MD.
Dr. Avisar, a surgical oncologist, director of the Roberta Orlen Chaplin Digital Breast Imaging Center / Taylor Breast Health Center at Jackson Memorial Medical Center, and professor of surgery at University of Miami Health System, had another option for Zablotsky to consider.
He agreed that the tumor needed to be surgically removed but suggested that during the surgery she receive intraoperative radiation therapy (IORT), a one-time, high-dose radiation to the affected area after the tumor is removed.
"Lily was a great candidate for IORT based on her age and her particular tumor," Dr. Avisar said.
IORT is a great option for patients who are 50 years or older, have a relatively small tumor, and have a non-aggressive type of cancer. It allows patients to get treatment during surgery and forgo the weeks-long, traditional radiation treatment. It also eliminates damage to the skin, which can become discolored or hardened during radiation therapy.
To Lily, IORT sounded like the perfect solution.
"I didn't want to have to wait weeks to go through treatment. I wanted it out of my body and gone," she said.
Lily had a lumpectomy and IORT in September and woke up to great news.
"Her surgery indeed went great and without any complications," Dr. Avisar said. "The lumpectomy went smoothly. We were able to see that her lymph nodes were negative, and so we proceeded with the radiation."
Lily was able to go home the same day.
Now, she is back to work and sharing her story with others in hopes that they keep up with their mammograms and other routine tests, and learn about all the latest options for treatment – like IORT.
"I wish that every woman that has been diagnosed with breast cancer can choose IORT," Lily said. "And I tell every woman I meet if you are due for a mammogram, go get checked. Make the call and schedule it today. I'd walk you or drive you if I could. It's so important."