How to Prevent SIDS – Sudden Infant Death Syndrome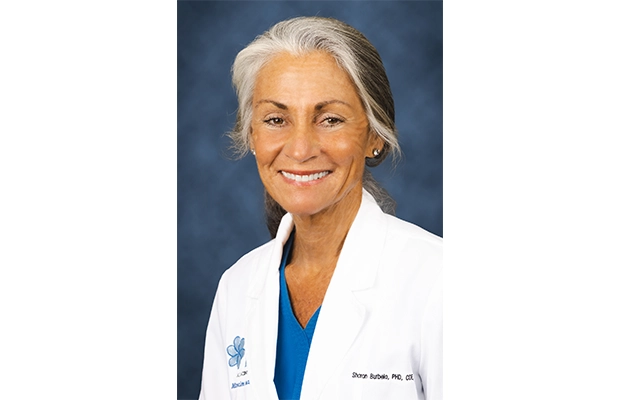 By Sharon Burbelo, PhD, CDE, RN
October is Sudden Infant Death Syndrome (SIDS) Awareness Month, and our team at The Women's Hospital at Jackson Memorial provides all expecting moms with the latest evidence- and research-based information on infant and child safety in an effort to promote safe sleep habits. We work closely with families before they deliver, during their hospital stays, and after they are discharged so they have the support and guidance they need to care for their babies.
One of our focuses is preventing SIDS and sudden unexpected infant death (SUID). While we have made great strides in reducing the number of infant deaths since the 1990s, SIDS continues to be one of the leading causes of infant death in the U.S., with about 3,400 infants dying each year suddenly and unexpectedly while sleeping.
This month, we are sharing the latest evidence-based recommendations, supported by the American Academy of Pediatrics, to keep your baby safe.
Practice the ABCs of Safe Sleeping
One of the most critical ways you can keep your baby safe is to practice what we call the ABCs of safe sleep. This includes having your baby sleep alone, on their back, and in their own crib and/or bassinet. We encourage parents to have their babies sleep in the same room as them for the first few months but have them sleep in their own crib, bassinet, or pack-n-play.
Your baby's crib should have a firm, flat (not elevated) mattress or surface and be free of blankets, toys, stuffed animals, etc. There should be nothing in the crib with your baby. It is not recommended to sleep with your baby in bed, as this can greatly increase the risk of SIDS and other sleep-related causes of death.
In our hospital, babies remain at the bedside with their mom, unless they require critical care in our neonatal intensive care unit, and our nurses model and teach these techniques for safe sleeping. It's important to share this information with anyone who will be caring for your baby – including grandparents, aunts, uncles, and babysitters.
Our hospital was recently recertified as a Gold Certified Safe Sleep Champion, designated by the Cribs for Kids®️ National Safe Sleep Hospital program. This is the highest-level certification in the field, and shows our dedication to empowering parents with information so they can do everything they can to minimize their baby's risk.
Consider other Risk Factors for SIDS
Other factors have been shown through research to also impact the risk of SIDS and SUID, including::
Breastfeeding: Research by the American Academy of Pediatrics shows that babies who are breastfed or fed human milk are at a lower risk for SIDS compared to those who were never fed human milk.
Smoking and smoke exposure: Mom should not smoke while pregnant and your baby should not be exposed to second-hand smoke. According to the Centers for Disease Control and Prevention (CDC), smoking during pregnancy and infant exposure to second-hand smoke can increase the risk of SIDS.
Sleep apnea devices: Avoid baby trackers that claim to help prevent SIDS – these are not recommended and should not be placed on your baby or in their crib while they sleep.
Partners for Parents
We provide all moms with printed booklets detailing the latest baby and child safety recommendations while they are in the hospital. The booklet includes phone numbers and resources you can reach out to for support with breastfeeding, car seats, and more.
We also partner with the Injury Free Coalition for Kids of Miami, which brings their bus to our prenatal parenting classes to provide hands-on training on the leading causes of injury for infants, toddlers, and kids. They are great resources (as are local police and fire stations) on how to correctly install car seats, too.
Your pediatrician is also help you stay up to date on the latest research, monitor your baby and their milestones, and answer any questions or challenges you face along the way as your child grows. Be sure to find someone you feel comfortable with and trust.
My number one piece of advice to all parents is to lean on the village of medical professionals in the community who are here to help you keep your baby safe and healthy.
Sharon Burbelo, PhD, CDE, RN, is a maternal family health liaison at The Women's Hospital at Jackson Memorial at University of Miami/Jackson Memorial Medical Center.