IORT for Breast Cancer: What You Need to Know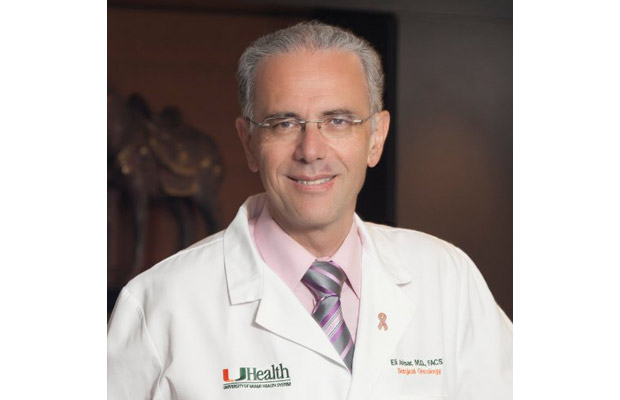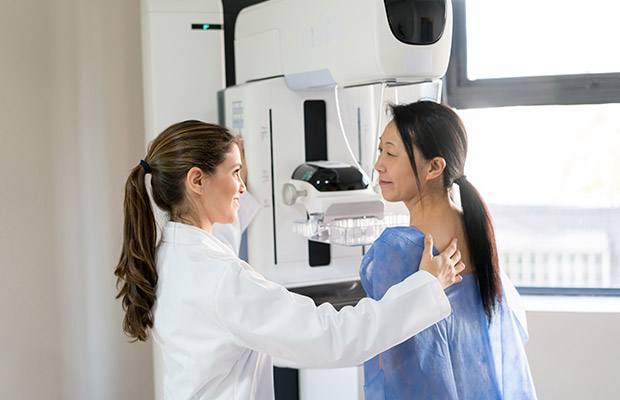 When facing a breast cancer diagnosis, it's important to explore your options to determine the best course of treatment for you.
One possibility is intraoperative radiation therapy (IORT), a one-time, high dose of radiation is delivered to the breast during surgery to remove a tumor. The focused dose of radiation is delivered to the area where the tumor was removed and helps destroy any cancer cells that might be left behind. This removes the need for prolonged radiation treatment, which is often required almost daily for weeks post-surgery.
We spoke with Eli Avisar, MD, a surgical oncologist, director of the Roberta Orlen Chaplin Digital Breast Imaging Center/Taylor Breast Health Center at Jackson Memorial Medical Center, and professor of surgery at University of Miami Health System, to learn more about the treatment, who can benefit from it and other tips on approaching a breast cancer diagnosis.
Tell us a little about IORT treatment. How long has it been around? And why is it beneficial for patients?
IORT is a concept that has been around for a long time, and it has been refined and adapted to be used for patients with breast cancer for several years. It allows us to deliver a focused dose of radiation during tumor removal surgery.
Most women who have a tumor removed also require radiation treatment. Traditional radiation therapy is delivered almost daily for several weeks following the surgery and can be a hassle for patients. Traveling every day for treatment can be an issue either because they live far away or must work.
IORT allows us to deliver the radiation during the tumor removal surgery. With IORT, we also do not need to radiate the entire breast but instead can focus on the cavity where the tumor was. This avoids radiating the skin. Radiation can make the skin harder and more pigmented.
All of this makes IORT a great option for select patients.
Who is a candidate for this procedure?
The perfect candidates for IORT are women 50 years or older with a tumor of about less than an inch in size and a not very aggressive form of cancer.
Cancer also needs to be caught early and not have spread to the lymph nodes or other areas of the body.
What recovery is required after IORT?
The recovery for IORT is the same as if you were just having tumor removal surgery.
Most patients can go home the same day following their procedure. They may need to rest and take it easy for a few days following the surgery and avoid heavy lifting for a few weeks.
What advice do you give to patients recently diagnosed with breast cancer?
In cancer care today, there are many different treatment options. With all the different options available, it's best to tailor and personalize the treatment based on a specific patient and their specific cancer.
Every woman has her own unique body and her own tumor. Because breast cancer is so prominent, sometimes patients are guided by something they saw on social media or things they have heard or seen with their family and friends, but it is important to remember that every case is different. It's not always helpful to try to emulate or repeat what someone else had done.
I think the best advice I can give to patients is to find the treatment option they feel comfortable with and to follow the recommendations of their cancer team based on their individual case and cancer.
Make sure you are seeing your doctor regularly and go for testing, including a mammogram regularly when advised. When we catch cancer early, we have so many more options and opportunities to cure it.