Know Your Heart Age: A Jackson Heart Institute's New Community Wellness Initiative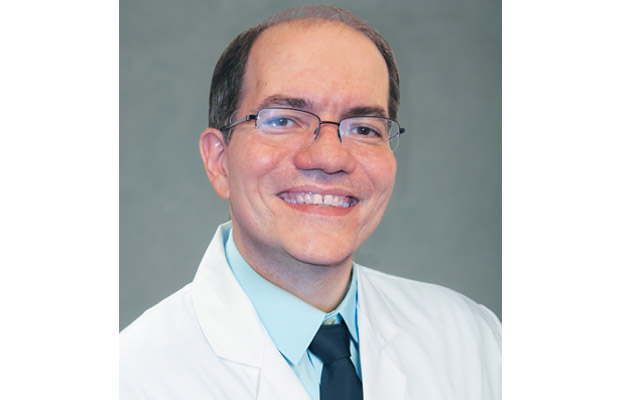 Heart disease continues to be the leading cause of death in the United States, with the most common type being coronary artery disease. According to the CDC, more than 600,000 Americans die of heart disease each year – that is one in every four individuals. The prevalence is even higher in women, particularly in certain racial and ethnic groups. South Florida, with our diverse and multi-ethnic population, is at a particularly increased risk due to high prevalence of risk factors for heart disease.
The cardiology team from the Jackson Heart Institute and the marketing team at Jackson Health System, thought of a new way to reach community members who may not know they are at risk for heart disease. For American Heart Month, a new innovative online tool was launched on Wednesday, February 10. The "Learn Your Heart Age" quiz allows users to access the website https://learnyourheartage.org/ to help determine their risk for heart disease.
"It could potentially be lifesaving for many high-risk populations, particularly those in the minority communities," said Alexandre Ferreira, MD, Jackson Medical Group. "A lot of my patients who are young think they have lower risk, but this may not be the case if their biological age doesn't match what is actually going on in their heart."
The innovative tool provides a questionnaire that includes questions regarding family history of heart disease and stroke, lifestyle, cholesterol, diabetes, blood pressure, and ethnicity. Once the quiz and registration is completed, the user immediately receives their assessment of what their heart age is versus their actual age.
While this is not intended to be a true read of one's cardiac health, users will have access to learn more about Jackson Medical Group cardiologists, and the world-class multidisciplinary team at the Jackson Heart Institute. Though some heart risks are influenced by genetics, there are many that can be prevented.
"When it comes to heart disease, 80 percent of cardiac events are preventable," said Dr. Ferreira. "Factors like diabetes, smoking, and obesity, are things that we can control. You can quit smoking, maintain a healthy weight by exercising and eating a balanced diet, and you can control your diabetes and blood pressure.
Dr. Ferreira also mentioned how due to the pandemic, individuals are spending more time at home, exercising less and eating more. Social isolation has led to more stress and anxiety. Obesity, diabetes and hypertension are becoming more prevalent thus increasing heart disease risk. Another concern for him is recent data demonstrating a steep increase in the incidence of heart disease in the 40-65 year old age group.
He recommends to the community that if they are not actively being seen by a primary physician, to take advantage of this online tool and become educated in learning the resources that institutions such as Jackson have to help save lives.
For more information or for a private consultation with one of our cardiologists, contact us at 305-585-4564 or visit https://cardiology.jacksonhealth.org/services