Man Bit by Bug in Brazil Battling Chagas Disease and Heart Failure Saved with Heart Transplant at Miami Transplant Institute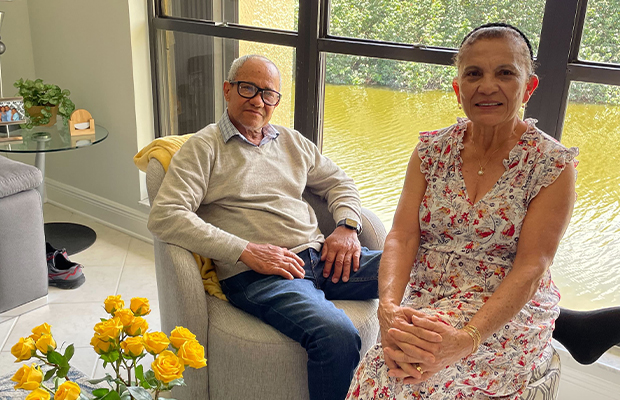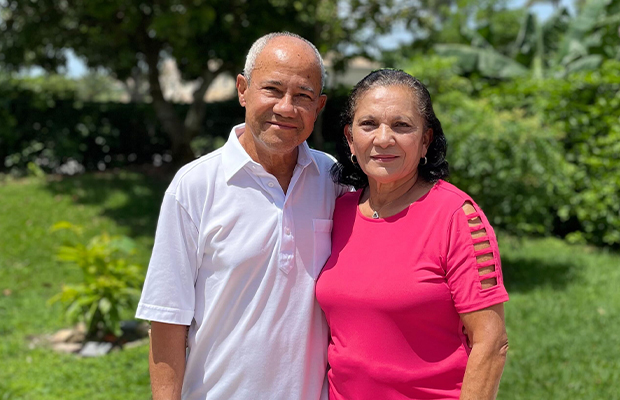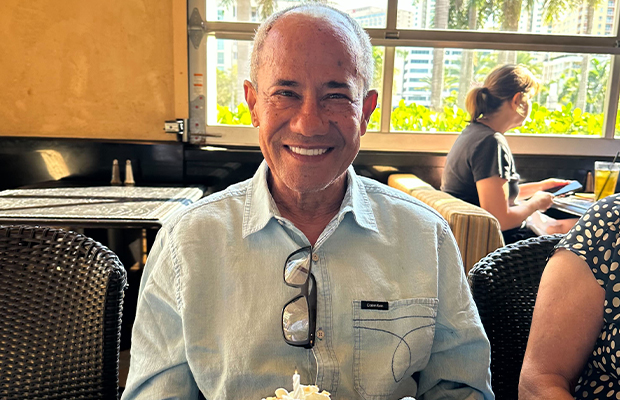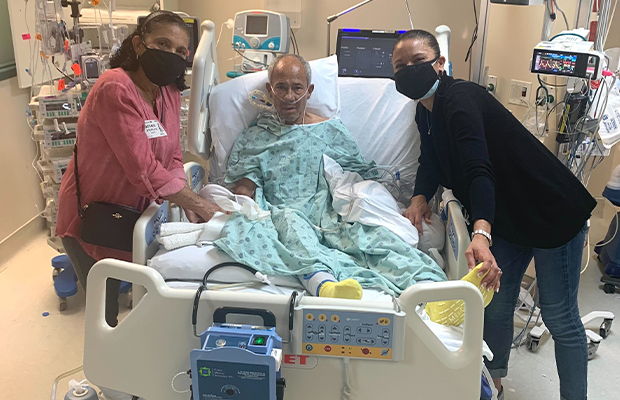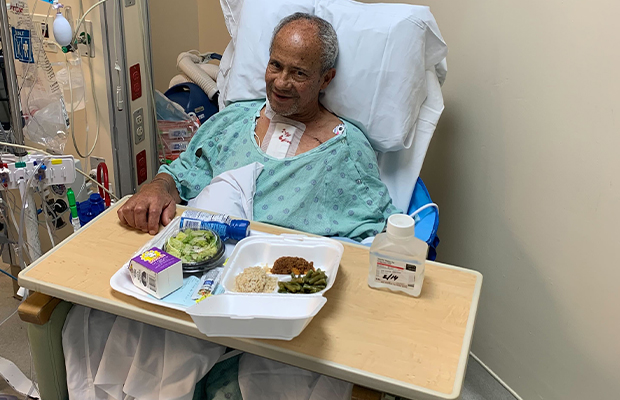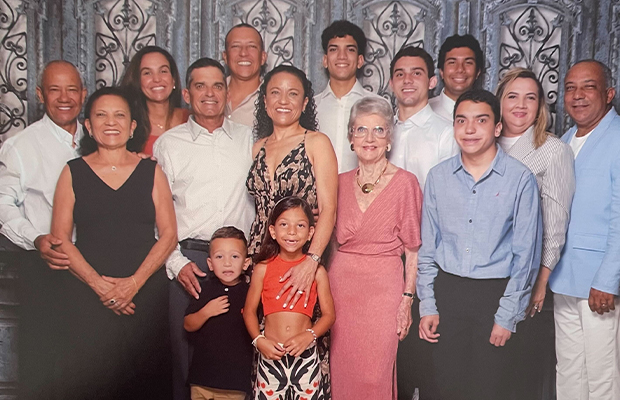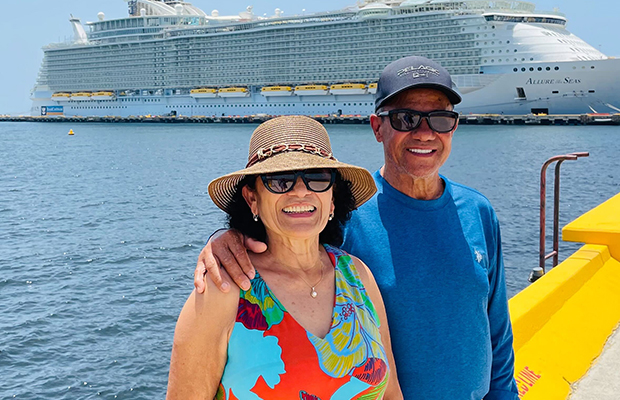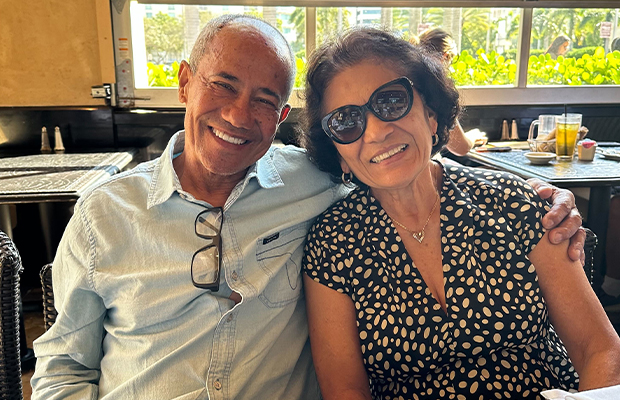 By: Krysten Brenlla
Jose Santos, 75, has lived a life full of adventures. A Brazil native, he enjoys all of the natural wonders his home country has to offer.
However, his life completely changed when, at 23 years old, a bug bit him.
Santos would not feel the effects of the bite until 20 years later, when he developed Chagas disease – an infectious disease caused by the feces of the triatomine bug, an insect commonly found in South America. The illness caused Santos to develop cardiomyopathy, a disease that affects the heart muscle and makes it harder for the organ to pump blood to the rest of the body.
"After the bug bite, I knew something could go wrong at any point in my life," Santos said. "It finally hit me in 2005; I fell twice and was unconscious both times. I went to the cardiologist and they ran some tests – that's when my heart stopped. I needed a pacemaker to survive."
In 2011, after the first pacemaker was implanted, Santos was still feeling fatigued and short of breath every time he tried to move or walk. He would faint constantly and could no longer live independently.
That same year, he needed to change his pacemaker again. By 2018, he had three different pacemakers implanted.
One year later, Santos' health rapidly depreciated. He still felt a tightness in his chest and lightheaded every time he moved or walked.
His doctors at the time decided to try open-heart surgery in an attempt to restore his heart without a pacemaker. However, despite their efforts, Santos was still suffering. He needed multiple medications to keep his blood pressure up, and other organs began to fail due to his low-functioning heart.
In 2021, he was rushed to Jackson South Medical Center, where he was diagnosed with decompensated heart failure.
By then, Santos was in cardiogenic shock. He needed a new heart, or he could die.
"When I heard the news, I was devastated," Santos said. "At that time, I was 70, and my cardiologists always told me that I couldn't get a heart transplant because of my age – however, my family and I never lost hope."
He was transferred to the Miami Transplant Institute (MTI), an affiliation between Jackson Health System and UHealth – University of Miami Health System, and was admitted to the ICU at Jackson Memorial Hospital.
Upon arrival, his medical team at MTI, led by Matthias Loebe, FACC, MD, PhD, FCCP, a leading heart transplant surgeon and surgical director of the thoracic transplant program at MTI, evaluated Santos' condition for a left ventricular assist device.
However, upon examination, the team realized that, despite his age, he was a great candidate for a new heart.
"When we met him at MTI, Jose had been in and out of the hospital, and was dying from heart failure," Dr. Loebe said. "Although he was considered too old for a transplant, he was in good shape and in good condition, so we decided to try."
After just one month at Jackson Memorial, a perfect match was found.
"It's difficult to say how you feel when the doctors tell you they're going to save your life – I felt so much happiness; it was a miracle," Santos said. "I live because I love life – and Jackson has helped me live again."
On February 11, 2021, after five hours of surgery, Santos received a successful heart transplant at Jackson Memorial.
"Jose is doing extremely well; he's doing everything he wants to do for a 75-year-old man," Dr. Loebe said. "Heart disease is the number one killer in the Western world, but with the advances in cardio therapy and surgery, and with our new techniques at MTI, we're helping patients live a high quality of life, despite their conditions."
After living with heart failure for more than half of his life, Santos returned home on March 25, 2021.
Two years after his transplant, he feels stronger than ever, despite still living with Chagas disease – Santos follows a strict post-transplant regimen, tends to his farm in Homestead daily, travels frequently with his family to Brazil, and never misses a second with his three children, six grandchildren, and wife.
He's eternally grateful to the team at MTI and at Jackson, alongside the donor family, for providing him with a new lease on life.
"All I can say to Jackson and the donor family is – thank you so much," Santos said. "God bless them for giving me a new heart. I'm alive, and I'm happy, because of them."