Man Recovers from Two Year Battle with Short Bowel Syndrome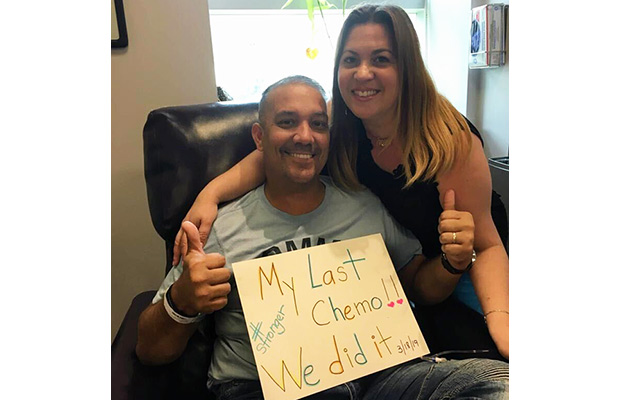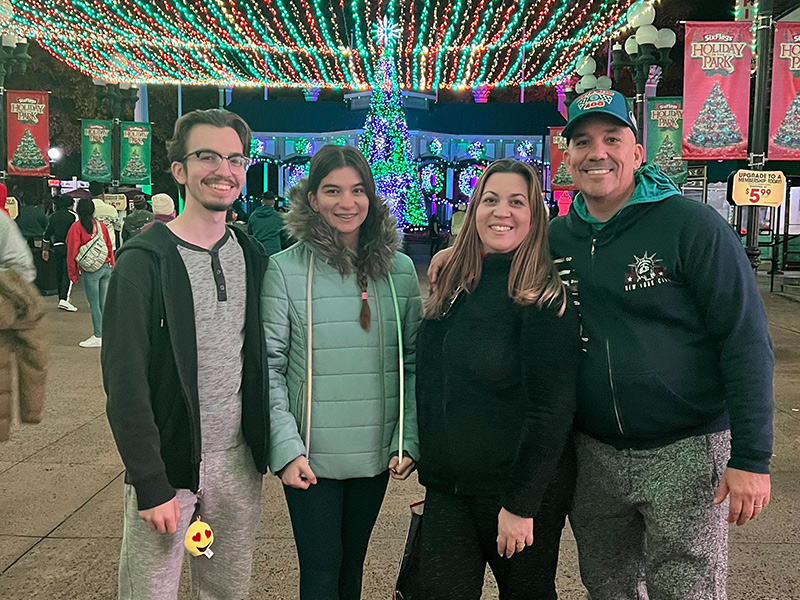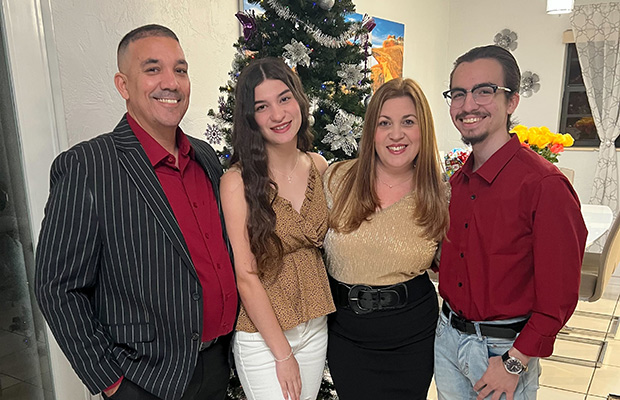 In June 2018, Osmani Gonzalez began a new exercise program to help him lose weight and kickstart a healthier lifestyle. Two months into his new routine, the then 42-year-old began to experience abdominal pain. Gonzalez assumed it was due to his workouts, but the pain foreshadowed a much more serious issue.
His discomfort only worsened over time, and in August 2018, Gonzalez was rushed to a nearby hospital with a swollen abdomen.
To alleviate his pain and to clear an obstruction in his colon, he underwent an ileostomy, a procedure where surgeons build an opening in the abdominal wall by bringing the end of the small intestine out onto the surface of the skin, creating an opening for his intestinal waste to pass through into an ostomy bag attached to his abdomen. Unfortunately, the news that came after his procedure was devastating – Gonzalez was diagnosed with colon cancer.
After receiving chemotherapy for six months, Gonzalez's cancer went into remission and he no longer needed the ostomy bag.
In February 2019, Gonzalez underwent another surgery for the bag removal. However, three days after the procedure, he woke up in horrible pain, and a CT scan revealed there was a leak in his intestine and his staples had come undone. After the wound area was contaminated, Gonzalez went into septic shock and had to undergo another surgery to have the ostomy bag placed back on. Afterward, he was put in a medically induced coma for 21 days.
"At that point, my wife was given very little hope and was told to just pray and prepare for the worst," Gonzalez said.
When he woke up from the coma, he began occupational and physical therapies and was on an IV drip to help alleviate his constant dehydration. This included learning to walk and perform basic physical activities. He was bound to a wheelchair for more than three months while he recovered.
Even with the support he was receiving, Gonzalez's kidneys began to fail. During one of his many trips to the ER, a gastroenterologist suspected he was suffering from short bowel syndrome, a condition in which your body is unable to absorb enough nutrients from the foods you eat because you do not have enough small intestine.
Gonzalez was rushed to Jackson Memorial Hospital's emergency department and referred to Patricia M. Byers, MD, a University of Miami Health System trauma surgeon and surgical critical care specialist.
"He came to Jackson weighing 176 pounds, and in six months he kept losing even more weight," Dr. Byers said. "We only had 125 centimeters of small intestine to stabilize him."
For Gonzalez to get better, Dr. Byers placed him on parenteral nutrition (PPN), so his body could receive the nutrition it needed to strengthen his intestines. Over the next two years, Gonzalez continued receiving PPN and seeing Dr. Byers on a biweekly basis, undergoing continuous lab work to monitor his progress.
On June 25, 2021, he was taken off the PPN and underwent a successful surgery to repair his intestines, clean up scar tissue, and remove the ostomy bag.
"On July 9, he went home with two tube feedings, and by September 13, he was on a regular and independent diet," Dr. Byers said. "He's been one of the most optimistic patients I have ever taken care of."
While going through this medical journey, Gonzalez had to give up his construction company to focus on his health. He is currently enrolled in a program that slowly allows him to join the workforce again and has been working in construction management for the past four months.
"I look at life differently now. My focus is getting better every day and being more involved in my kids' lives," Gonzalez said. "I'm extremely grateful to Dr. Byers and my care team at Jackson for performing this miracle."