National Poison Prevention Week 2022: No Cause for Celebration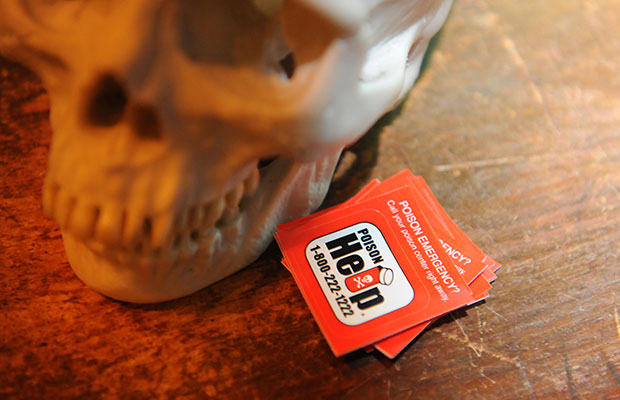 Ever since President Kennedy first celebrated National Poison Prevention Week more than 60 years ago, poison control centers and health officials have urged the public to take steps to save lives from poisoning. In 2022, these pleas are especially urgent. For the first time in U.S. history, more than 100,000 Americans died by poisoning in a year, specifically the 12 months leading up to April 2021.  These are not poisonings from cleaners or chemicals but are the result of an overdose. The vast majority of these deaths occurred in adults.
Wendy Stephan, PhD, educator and epidemiologist at Jackson Health's poison control center, gives us an overview and some suggestions for staying safe.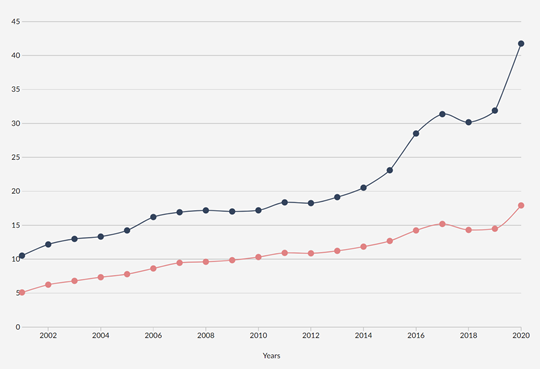 Figure 1: Poisoning Death rate per 100,000 in the U.S. by Gender (Data from WISQARS.CDC.gov)
Not About Kids These Days
Poison prevention efforts used to focus on keeping harmful products away from kids. The success of that work shows in national injury data. Deaths from poisoning in young children have steadily declined, but adults are now dying at staggering rates. Unintentional poisoning is now the leading cause of injury death for people ages 25 to 64. Men are at greatly elevated risk, although both genders saw stark increases.
Know Your Enemy
These deaths are mainly caused by drugs derived from or chemically resembling opium, i.e., "opioids."  If you use prescription-strength pain medicine, you may be using an opioid, such as Percocet® or Vicodin®.  If you combine meds for pain, anxiety, or depression and mix them with alcohol, you could be at risk of poisoning. If you use cocaine, even occasionally, you risk consuming fentanyl, a powerful opioid. If you use heroin, it almost certainly contains fentanyl or chemical analogs. Most fatal poisonings these days are accidental. The individuals affected simply did not understand the risks they were taking with substances they did not see as dangerous.
Poison Control Can Help
Ideally, you should avoid using opioids, but they may be appropriate after surgery, for instance. Treatment for Opioid Use Disorder can help people safely manage withdrawal. However, what if someone makes a simple mistake with medications or combines an opioid with alcohol? The poison control center at Jackson can help. Our doctors can recommend what to do, fast. We also answer questions about what drugs are opioids or about drug interactions and side effects. Of course, if someone you know has taken drugs and is in distress, call 911. There are rapid-acting antidotes for medication poisoning – if help arrives in time.  We can save our loved ones from poisoning but need to have clear eyes about who is at risk and how to get help.
For more information, visit Florida's Poison Control Centers or call 1-800-222-1222.