New Weight-loss Surgery Guidelines Make Bariatric Surgery Available for More People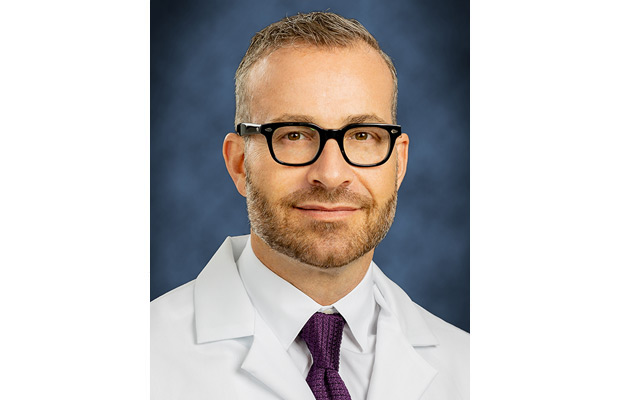 Every year, many people commit to losing weight to get healthier. Unfortunately, few will achieve their goal through diet and exercise alone, and those who do succeed have about a 90 percent chance of regaining the weight they lost.
Weight-loss surgery, also called bariatric surgery, can help people battling obesity and health challenges that are affected by excess weight. In fact, in 2022, two of the world's leading authorities on bariatric surgery updated 30-year-old guidelines, expanding the criteria so more people can qualify and benefit from weight-loss surgery.
Elias Chousleb, MD, a board-certified bariatric surgeon and medical director of the Bariatric Surgery Center at Jackson North, explains the new guidelines, changes in weight-loss surgery, and important things to consider when choosing a bariatric surgeon.
What are some of the big changes in the field of obesity medicine and weight-loss surgery?
The American Society for Metabolic and Bariatric Surgery and the International Federation for the Surgery of Obesity and Metabolic Disorders – two of the leading authorities on bariatric surgery in the world – have provided updated, evidence-based clinical guidelines. Now, people with a body mass index (BMI) of 35 or greater can qualify regardless of if they have other medical conditions. Those with a BMI of 30 or greater with metabolic concerns and certain children and adolescents can also qualify.
It's important to remember that weight-loss medicine is a relatively new field. This means we're still learning about some of the causes of obesity, how and why various weight-loss procedures work, and finding new surgical and non-surgical ways to help people find success.
In the past, we thought obesity was mostly caused by certain nutrition and lifestyle factors. We've learned that one of the main drivers of obesity is insulin and insulin resistance. A lot of the bariatric procedures available today impact and change the way our metabolism responds to insulin, which is one of the reasons they are successful in helping people shed weight. For example, a gastric bypass procedure will make your stomach smaller, and therefore limit the amount of food you can eat. It also decreases insulin resistance, which can help with weight loss, diabetes, and other conditions. Additionally, we've found that some gut hormone medications can help with weight loss and disease management, before or after surgery.
The third change is the continual advancement and improvement in minimally invasive procedure options, which allow us to perform bariatric and weight-loss surgeries through smaller incisions, lowering the risk of complications and helping people to heal and bounce back faster.
How long does it generally take a patient to go from their first appointment to having weight-loss surgery?
The time it takes to clear and prepare a patient for surgery varies. First, we must ensure that surgery is the best option for each patient, and that they are prepared for the changes that weight-loss surgery requires.
For those using their insurance to pay for the procedure, each insurance company also has certain requirements for the surgery to be covered. For example, many insurance companies ask patients to have a few appointments with a nutritionist.
In general, most patients can be cleared for surgery within three to six months following their initial appointment.
If someone is considering weight-loss surgery, what do you think is important for them to know and consider before making their decision?
I want people to know that bariatric surgery is safe. We know that the risks of complications are minimal, and the risk of severe complications is even less, at about 1 to 2 percent.
I would also stress that weight-loss surgery is not a quick fix or last-ditch effort. The surgery itself will not make the weight come off and stay off – you will be required to make lifestyle changes, including exercising and eating a clean, healthy, nutritious diet.
Weight-loss surgery can make a tremendous difference. Only about 25 to 30 percent of people who have bariatric surgery relapse and regain weight.
While weight-loss surgery may not work for everyone, it has been proven to help anyone willing to make a commitment to change.
What should someone consider or look for in a bariatric surgeon?
When looking at different bariatric surgeons and centers, the first thing to consider is how the surgeon, team, and facility make you feel. You have to go with options that make you feel the most comfortable, and are willing to guide you every step of the way.
Second, it's important to remember that there are different procedures that have different risks and benefits. You have to make a personal decision about what's best for you.
For example, I specialize in different types of bariatric surgery, bariatric endoscopy, and minimally invasive digestive surgery. I always spend time going through all the different options with my patients.
Be wary if a doctor is trying to push one type of surgery on you. Make sure they can perform multiple types, and are willing to spend the time to go through the options and discuss what is best for you now and in the future.
Elias Chousleb, MD, is a board-certified bariatric surgeon specializing in bariatric surgery, bariatric endoscopy, and minimally invasive digestive surgery. He is also the medical director of the Bariatric Surgery Center at Jackson North.