Q & A with OB/GYN Chief about Pregnancy & COVID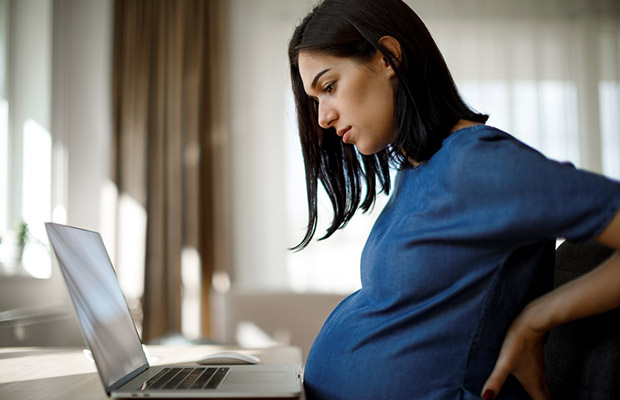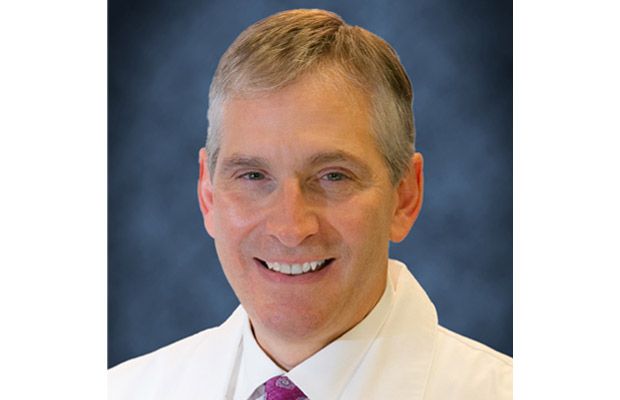 As new variants of the COVID-19 virus continue to cause surges around the country, including in South Florida, doctors are encouraging women who are pregnant to get vaccinated.
The Centers for Disease Control and Prevention (CDC) say that women who are pregnant are at an increased risk for severe illness with COVID-19 compared to those who are not pregnant.
We caught up with Michael J. Paidas, MD, the chief of Obstetrics and Gynecology at Jackson Health System and University of Miami, to ask about his experience treating women with COVID-19 during pregnancy and his recommendations for his patients and women in the community.
Q: How are women who are pregnant being affected by COVID 19 right now?
Right now, we are in the fifth peak of the COVID-19 virus. Unfortunately, we've had a lot of experience with COVID. The Delta variant, as we all know, is much more contagious. We're seeing healthy patients getting infected and a much higher uptick of patients requiring advanced support.
We're finding that patients are sicker, hospitalizations have increased, and we have more patients who are requiring care in our intensive care units. Sadly, we also recently had a maternal death, which we have seen being reported more around the country.
Nationally, there have been 105,645 cases of COVID in pregnancy, and sadly 124 maternal deaths. The mortality rate in pregnancy is about 0.117% or 1.17 per 1,000. That's a pretty high number when compared to other complications during pregnancy.
Q. What do you recommend for your pregnant patients and other women in the community who are pregnant to keep themselves safe and healthy?
I recommend that women, especially those who are pregnant, get vaccinated. When someone is vaccinated, even if they do happen to contract this more contagious variant of the virus, the vaccine reduces the severity of the disease, risk of hospitalization, and chance of death.
COVID itself presents risks for the pregnancy and the mom. These risks include preterm birth and preeclampsia, which is a pregnancy complication associated with high blood pressure and possible damage to other organs, including the liver and kidneys.
Getting vaccinated is important right now because we are seeing increased risks for pregnant women catching COVID are higher than with previous strands of the virus. For example, from the start of the pandemic through July, we had about 2 pregnant women admitted to our ICUs at Jackson Memorial Hospital. In the first half of August alone, we had 6 patients admitted to the ICU, and we had to use very advanced therapy for some very sick patients.
In the health system, we are seeing mostly unvaccinated patients. Patients who have received the vaccine, even if they do get COVID, are not nearly as sick and do not end up in the hospital.
Q. Many people are nervous to get the vaccine for a variety of reasons. What do you say to your patients who are pregnant and hesitant to receive the vaccine?
I acknowledge that all of this is new. We haven't lived through a pandemic before, and I understand that these are a group of new vaccines.
But, we are now more than a year into the pandemic, and we've had many patients who are pregnant receive the vaccine. They have been evaluated, and we've been tracking their experience with the vaccine, and there have not been any adverse effects. Not for the mother, not for the baby, and not for fertility for males or females.
At the same time, it has become very clear that COVID is very bad to have, and we should do everything we can to prevent it.
It is safe for women to get the vaccine before or during pregnancy, or even while breastfeeding. When women who are pregnant do get the vaccine, the antibodies cross the placenta and can help protect the fetus/newborn from the virus, as well.
We also shouldn't forget that vaccines have done amazing things over the years. They have saved countless lives, and getting vaccinated during pregnancy is nothing new. We encourage pregnant women to get the flu, Tdap (Tetanus, Diphtheria, Pertussis), and whooping cough vaccines every year.
Also, the COVID-19 vaccines that we have do not change any of your genetic makeup. They work by allowing your body to produce antibodies for COVID. They really are extremely safe.
Michael J. Paidas, MD, is Professor and Chair of the Department of Obstetrics, Gynecology and Reproductive Sciences at Leonard M. Miller School of Medicine. He is also Chief of Service at Jackson Health System and Chief of Service at University Health Tower at University of Miami.