Read This Before you Get Behind the Wheel this Holiday Season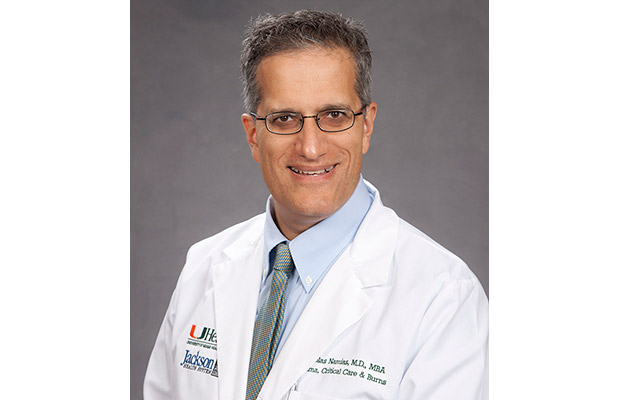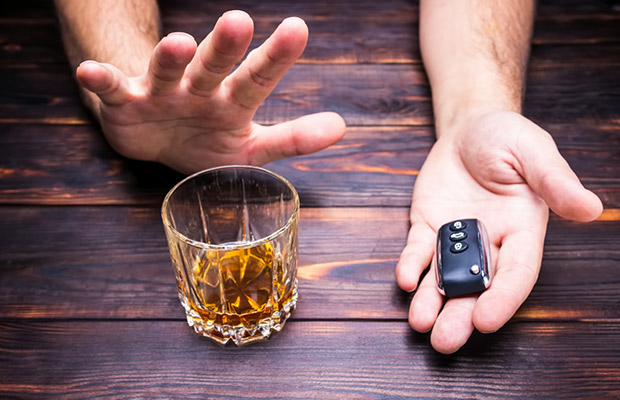 By Dr. Nicholas Namias
This should be the most wonderful time of the year. A time to reflect on the joys and challenges – of which there have been many – experienced during 2021. A time to be thankful for our friends, families, and loved ones. A time to dream and plan for the year ahead.
Yet, as a trauma surgeon and the medical director of Ryder Trauma Center, I know firsthand that this holiday season, like the ones before it, will be the last for many victims of car accidents involving drugs and alcohol. And it will turn a joyous time to one of grief for the families and the loved ones they leave behind.
According to the advocacy group Mothers Against Drunk Driving, New Year's Eve is one of the most dangerous days of the year on the road for DUI fatalities, and drunk driving is the number one cause of death on our roadways.
At Ryder Trauma Center, we witness this firsthand. We are home to world-renowned trauma surgeons, physicians, nurses, and staff who are devoted to saving the lives of people throughout South Florida, South America, and the Caribbean.
But every year around this time, as the holiday season gets underway, we are faced with some of the most difficult cases – treating life-threatening injuries that were undeniably preventable. Trying to save the lives of people who are hurt and killed in car accidents caused by alcohol or drug consumption. Accidents caused because someone made the choice to get behind the wheel when they shouldn't have. Sadly, we also see little family arguments turn deadly when the combination of alcohol, drugs, and weapons mix.
Honestly, if it weren't for alcohol and drugs, we could almost close our trauma center.
While I am beyond proud of the team here at Ryder and the unparalleled care we provide – I do not want you or someone else to end up here. We have endured too much over the past 20 months to watch more lives be cut short. The last thing we need is to end the year with another senseless tragedy.
I, along with my fellow trauma surgeons, nurses, therapists, social workers, and all the staff at Ryder Trauma Center, are asking you to be smart this holiday season. Do not drink and drive. Do not do drugs and drive.
And make sure all little ones are in proper car seats. Around the holidays, it may be tempting to bend the rules when all the kids want to be in one car and there aren't enough car seats. Do not let your guard down because trauma doesn't take a vacation.
Make a plan to get home safely before the party starts and before the first drink is poured. Your life, and the lives of others, depends on it.
Nicholas Namias, MD, MBA, FACS, FCCM, is Medical Director of Ryder Trauma Center and Chief of Trauma and Acute Care Surgery at UHealth, University of Miami Health System.
Ryder Trauma Center is a Level I Verified Trauma Center and the nation's only surgical training facility for the U.S. Army. It has two locations at Jackson Memorial Hospital and Jackson South Medical Center.