Suicide Prevention for Children, Adolescents, and Teens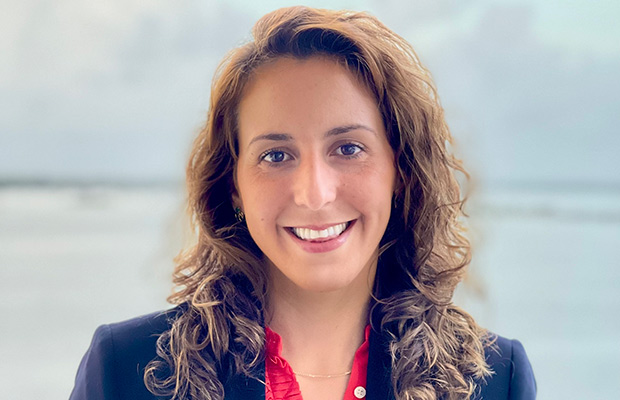 By Natasha L. Poulopoulos, PhD
In October 2021, the American Academy of Pediatrics, American Academy of Child and Adolescent Psychiatry, and the Children's Hospital Association declared a national state of emergency in Children's Mental Health. Sadly, the COVID-19 pandemic has shed a light on a crisis that was happening well before 2020, as youth mental health has deteriorated over the past decade.
Unsurprisingly, the pandemic disrupted youth social and physical activities, daily routines, and academic routines, with children and teens facing an uncertain future.
Individual experiences throughout the COVID pandemic varied. For some, prolonged time at home meant an increase in family support and parental awareness of the need for mental health treatment. For others, it amplified adversities and stressors. Some children faced the loss of parents and caregivers (recent findings show that at least 140,000 children lost a parent or primary caregiver to COVID); while others watched their parents deal with their own mental health challenges, substance use, and/or financial difficulties.
All these factors  and more have contributed to a rise in psychological distress and suicide among young people for more than 10 years. Since 2017, suicide has been the second leading cause of death for individuals ages 10 to 19.
Racial, ethnic, gender, and sexual minority youth populations have been disproportionately affected in recent years. Suicide rates among Black youth have risen faster than any other racial/ethnic group in the past two decades. For the first time in recent history, Black children are nearly twice as likely to die by suicide as White children are. Community violence, stress, discrimination, and stigma are also greater predictors of suicide for Black children and adolescents. Similarly, LGBTQ+ youth have exhibited significantly high rates of poor mental health outcomes, with 50 percent seriously contemplating suicide in the last year.
In recognition of National Suicide Prevention Month, Jackson aims to highlight disproportionately impacted youth, and work collaboratively towards prevention and intervention.
What to Look Out For
Suicide, self-harm, and psychological distress present themselves differently throughout childhood and adolescence.
The key is to look for shifting attitudes, behaviors, and patterns. If eating or sleeping patterns suddenly change, or if children refrain from activities that they once loved, ask about their experiences.
For young children: Difficulty separating from trusted adults, tantrums, stomachaches, and headaches. Instead of saying what they are thinking and feeling, young children ask questions.
For teens: Irritability, anger, decreased energy, social isolation, high-risk behaviors, changes in eating/sleep patterns, and refraining from activities that they once enjoyed. Parents should ask themselves, "Is my teen engaged, connected, and functioning with tasks at home and school?"
Self-Harm vs. Suicide
While self-harm looks like suicidal behavior, it is a bit different. Kids report that self-harming is a maladaptive coping strategy, meaning it distracts them from their intense emotional pain or is used to feel something other than numbness.
Cutting is the most common method of self-harm, while some kids may burn or skin-pick. Keep an eye out for scars and wounds that won't heal, and if your child is always wearing long-sleeved shirts.
Warning Signs of Suicidality
Writing or speaking often about suicide, withdrawing from family and friends, hopelessness, expressing no reason to live or purpose in life, or stating things like, "It would be better if I were dead," or "I want out, I'm done," may all be warning signs.
If your child talks about suicide, self-harm, or feeling hopeless, get help right away. Remove all weapons from your home and keep medications locked. Take your child to the closest emergency department or call 911 if you feel the threat is imminent.
Start Talking
One of the best things you can do for any child or teen is to engage them  in conversation often. While it's important for you to initiate the conversation, it's also crucial for you to practice active listening once they open up.
If you are unsure  where or when to start, try sharing your own feelings and challenges to normalize identifying emotions and struggles. If your child is having a hard time opening up, try asking open-ended questions, such as, "What was the best part of your day?" or "What was the hardest part of your day?" Be sure to listen to and validate your child's experiences and feelings.
When they do share, be sure to ask what help they think would be most beneficial to them. Do they just to need to vent, or do they need guidance and advice?
How to Get Help
You can start by contacting your pediatrician for mental health referrals, checking your insurance for a list of providers, search community mental health centers, or contact local universities. If those providers are unable to see your child soon, ask if they can recommend other providers in the area.
Psychology Today maintains an extensive list of providers that you can filter by location, insurance, specialty, and other criteria (https://www.psychologytoday.com/us).
Other Resources
Additional resources for information, guidance, tips, and help:
InfoAboutKids (https://infoaboutkids.org/)
Effective Child Therapy (https://effectivechildtherapy.org/)
National Suicide Prevention Hotline – 988
Teen Talk Hotline – 305-377-TEEN (8336) or text "HOME" to 741741
Trevor Project (for LGBTQ+ youth) – 1-866-488-7386
Children's Mobile Crisis Response – 305-424-3065
If you or someone you know is having suicidal thoughts, call the National Suicide Prevention Lifeline at 988. You can find a list of additional resources at SpeakingOfSuicide.com.
Natasha L. Poulopoulos, PhD, is a UHealth Jackson Children's Care pediatric psychologist at Jackson Behavioral Health Hospital. Dr. Poulopoulos is an advocate for youth mental health and the LGBTQ+ community. She is a member of the Society of Pediatric Psychology, and has co-authored several peer-reviewed publications and presentations