The importance of Annual Mammograms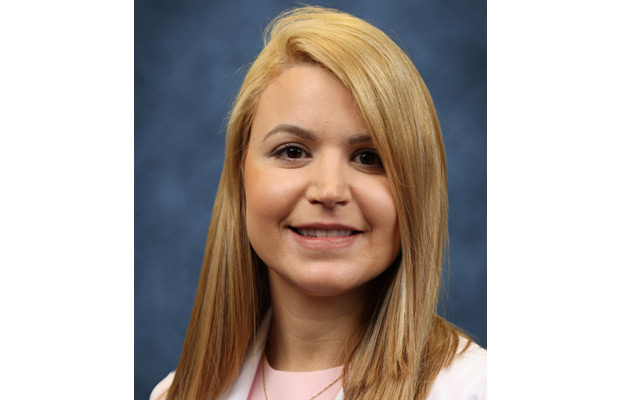 By Mirelys Barrios, MD
Every October, we celebrate National Breast Cancer Awareness Month by wearing pink and rallying around those who have battled or are currently battling the most common form of cancer among women in the United States. While raising awareness for more research, treatments, and support is essential, we must also focus on early detection.
One of the best ways to combat breast cancer is encouraging annual mammogram screenings. Regular screenings are especially important after the disruption caused by the COVID-19 pandemic, which led to many people putting off  their annual mammograms. The pandemic has shown us that cancer has ample time to spread when left undetected.
When it comes to breast cancer, the earlier we find it, the better. Early detection provides patients with more treatment options and better chances of a full recovery. This is why annual mammogram screenings are so important.
Since the inception of mammography technology in the mid-1980s, we've seen a 30 percent decrease in breast cancer mortality. Other factors have also contributed to the decline, such as improved treatments, but mammograms have played a critical role in lowering the number of deaths due to breast cancer.
As a breast-imaging radiologist at the Roberta Orlen Chaplin Digital Breast Imaging Center / Taylor Breast Health Center at Jackson Memorial Hospital, I've seen the difference between cancers detected early on versus cancers caught late. This is why we're on a mission to educate and encourage women to prioritize their yearly mammograms, and we do everything we can to make the process as easy and comfortable as possible.
Here are a few questions I am often asked about mammograms to help you become more empowered to take your health into your hands:
Why do women need a mammogram every year?
It's important to get a mammogram every year because this enables us to find breast cancer at the earliest stage possible. Regular mammograms save lives. Remember, our goal is to catch cancer when it is as small as possible because that gives us the most options, and often less invasive treatments that can lead to a cure.
When women skip a year of screening, which happened for many during the COVID pandemic, and we find cancer, it is often larger and more advanced.
When do I need to start getting mammograms?
Most women should start getting an annual mammogram at the age of 40. However, you may need to start earlier if you have a family history of the disease, genetic mutations, or other factors. Talk to your primary care doctor or OB/GYN to discuss your specific medical history, and they will advise you on the best time to start.
Is the radiation from a mammogram dangerous?
No – the levels of radiation women are exposed to during a mammogram are minimal. The benefits of finding cancer as early as possible far outweigh the minimal risk of radiation exposure during a mammogram.
What happens if they find something on my mammogram?
If a mammogram image is unclear or we spot something on the image, we will schedule you for additional testing. Depending on the finding, the team may want to perform additional mammographic images, an ultrasound, MRI, or biopsy. All these tools are used to help us gather information to determine if something in your breast is cancerous or of concern.
How long will it take to get results?
We know that waiting for your results can be worrisome and cause some anxiety. At our Jackson clinic, we do our best to provide mammogram results as quickly as possible.
If you come in for your annual mammogram and you have no symptoms, a radiologist at Jackson will read the mammogram within 24 hours. A letter with your results will then be mailed to your home within about a week after your appointment.
If you come for a diagnostic mammogram, meaning you have symptoms, there is a lump, skin thickening, or other concern, we will read the mammogram immediately after the test, while you are still in our office. This allows us to do additional exams, such as an ultrasound, that same day, if needed. Our radiologist or nurse practitioner will meet with you during your appointment to share the results and schedule you for any additional tests. During a diagnostic mammogram appointment, our nurse practitioner will also examine you and answer any questions.
Should I get a 3D mammogram if I have the option? What's the difference between a 2D and 3D mammogram?
A 3D mammogram, also called breast tomosynthesis, is a state-of-the-art technology that takes multiple X-ray images of the breast, offering multiple views. This helps us see better through dense breast tissue, which is important because about 50 percent of women have dense breast tissue.
The test also makes it less likely that we will need to call a woman back to retake the images, which was common with 2D mammography.
At our Jackson clinic, we offer all women 3D mammograms. If you have the option to get a 3D mammogram, I recommend it. However, if that is not an option for some reason, any mammogram is better than none at all.
Dr. Mirelys Barrios is a breast imaging radiologist at the Roberta Orlen Chaplin Digital Breast Imaging Center / Taylor Breast Health Center at Jackson Memorial Hospital. To schedule an appointment for a mammogram, please call 305-585-6000