The Intersection of Sexual Assault and Domestic Violence: Intimate Partner Sexual Violence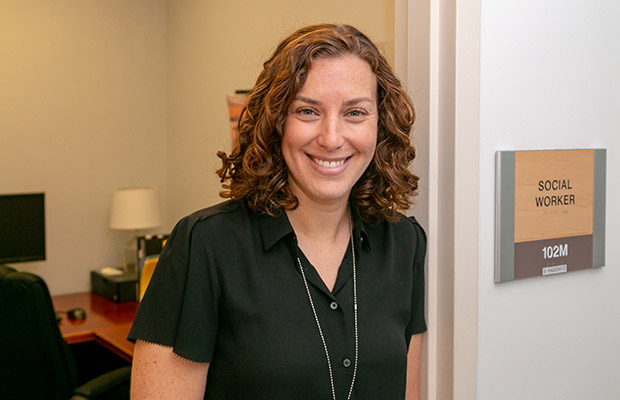 By: Shara Kaszovitz, LCSW
The Roxcy Bolton Rape Treatment Center (RTC) at Jackson Memorial Hospital joins forces with national advocates to raise awareness on domestic violence every year for Domestic Violence Awareness Month (DVAM). This national awareness in October reminds the community that this continues to be a public health concern affecting millions of Americans.
Intimate partner sexual violence (IPSV), which is a type of domestic violence perpetrated by a former or current intimate partner, describes any type of sexual abuse, ranging from threats of sexual violence to completed rape.  Although some populations are more vulnerable to IPSV, such as women and transgender individuals, this form of domestic violence can happen to anyone and accounts for a significant number of sexual assaults that occur in our country.
According to the Rape and Incest National Network (RAINN), 33 percent of rapes are perpetrated by a current or former intimate partner.  The National Council against Domestic Violence (NCADV) reported that 40 to 45 percent of individuals in an abusive relationship will also be sexually assaulted by their partner.  Additionally, women who are sexually assaulted by an intimate partner report more risk factors for murder by that intimate partner than women in an abusive relationship that does not include sexual violence.  And IPSV doesn't only affect the primary victim, it affects others in the home as well; according to NCADV, 18 percent of women who experienced marital rape reported that their children witnessed the crime.
It's important to note that in our society, sexual assault by a spouse or intimate partner is often not seen as "legitimate rape."  It wasn't until 1993 that some form of marital rape was outlawed in every state.  Even now,  there are many states whose laws treat marital rape differently than rape by a non-spouse or non-intimate partner, and often require the use of force as a prerequisite for the sexual assault to be considered a crime.  This mindset that rape by a spouse or intimate partner should be seen as morally and legally different than rape by a non-intimate partner is damaging not only to the person who experienced the assault, but to our society as a whole.
Individuals who experience IPSV often develop significant mental and physical health problems.  Physical health issues include sexually transmitted infections, unwanted pregnancy, and other reproductive issues.  Mental health issues include acute stress or posttraumatic stress disorder, anxiety, depression, substance abuse, suicide, and risk for further victimization in the future.  IPSV is a very real problem with very real consequences.  And due to isolation, fear of retribution and further harm by the perpetrator, and fear of poor treatment by the police, IPSV survivors may not reach out and receive assistance, which can compound the impacts of the abuse.
If you have experienced IPSV, you are not alone and you deserve support and assistance.   Here in Miami-Dade you can call the Roxcy Bolton Rape Treatment Center's sexual assault confidential helpline at 305-585-7273 or visit https://jacksonhealth.org/rape-treatment/ . Help is available 24 hours a day, seven days a week. RTC provides forensic examinations (also known as a rape kit), medication, advocacy, relocation assistance (if you report the sexual violence to the police), and individual therapy and support groups.  If you are not able to reach out yourself, consider having a trusted person in your life call on your behalf and help connect you to services.
Below is a list of additional resources and a link to safety planning tips:
Shara Kaszovitz, LCSW, is a Licensed Clinical Social Worker at Jackson Memorial Hospital's Roxcy Bolton Rape Treatment Center. Shara can be contacted at shara.kaszovitz@jhsmiami.org