What You Need to Know About the COVID-19 Vaccine and Other Immunizations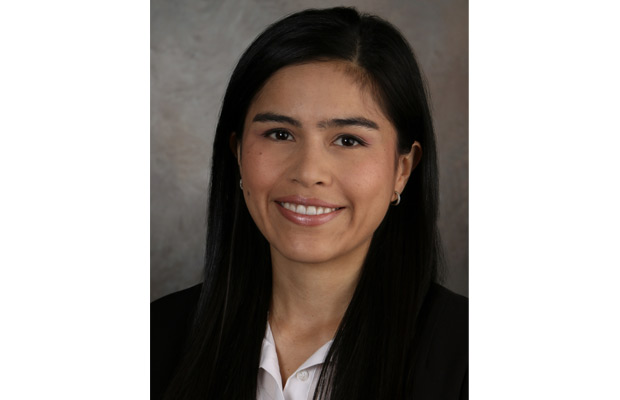 August is National Immunization Awareness Month, an annual observance highlighting the importance of vaccinations. During the COVID-19 pandemic, vaccinations have become a hot-button topic.
We caught up with Rossana Rosa, MD, an infectious disease specialist at Jackson Health System, to ask her about the Food and Drug Administration's (FDA) recent approval of  COVID vaccines for young children, why vaccinations are important, and what to do if you have questions or concerns about vaccines.
Q: The FDA recently approved COVID vaccines for children as young as 6 months old. Some parents and caregivers are hesitant to get their children vaccinated. What advice do you have for those who have doubts about the vaccine?
A: As the mother of a 4-year-old and a 1-year-old, I was very happy when I received the news about the COVID vaccines. Of course, as a doctor and as a mom, I diligently tuned into the FDA and Centers for Disease Control and Prevention's (CDC) discussion on it and did my research.
I understand the concerns parents and patients might have. The biggest concerns I've heard are the fact that the vaccine is so new and made using newer technology. While this is a novel technology, the mRNA is a platform that has been studied for many years. We've only heard more about it recently when it was brought to the masses. In the past two years, millions of adults have received the vaccine with very few side effects and issues.
In the studies conducted, the outcomes have been closely analyzed, including the results for children under 5. Therefore, the safety profile of the vaccines has been well documented.
Most parents do not hesitate to get their children vaccinated for other conditions that are less severe, such as chicken pox. With the COVID vaccine, we have a chance to mitigate the risks for our children.
Taking all of that into consideration, the safety of the vaccine and the risks of having COVID, I took my daughters to get vaccinated.
When other parents and patients ask me for my advice, I suggest they do the same. If a child has a medical condition or a weakened immune system, speak to your pediatrician first to ensure it is safe and encouraged.
Q: Have you noticed any trends with other vaccinations over the last two years?
A: Yes. We've seen worrisome reports of vaccine-preventable diseases slowly rising. While people are entitled to make choices for themselves and their families, as an infectious disease specialist, I know several diseases need a certain level of herd immunity to keep them under control. When people are unvaccinated, it allows diseases to spread.
These reports are troubling. Recently, the first case of polio in the United States in nearly a decade was reported. Polio once haunted our country, and can cause death and permanent paralysis. The last thing any one of us in the medical community wants to see is for diseases like this to reemerge, especially when there are vaccines available to keep people healthy and safe.
Q: What do you recommend people do if they are nervous about getting vaccinated or have questions about vaccines?
A: I recommend they speak to their pediatrician, family doctor, or primary care physician. It's good to have that trusted advice and the ability to ask follow-up questions, but it's also good to speak with someone who knows your medical history.
I always welcome questions and am happy to address any concerns my patients might have. I would much rather address an issue or concern than have someone go home and stew over something I can resolve. Helping people and sharing our knowledge is a part of why we got involved in medicine. It's what we're here for.
Q: Is there anything else you would like to add, or think is important for people know about the COVID vaccine and other immunizations?
A: I think it's important to remember that vaccines are safe. It's easy to forget the tremendous impact vaccine technology has made on health care around the world. Routine immunization has saved a lot of lives and has mitigated suffering from different diseases throughout history. While you may not hear about certain infections going around, that doesn't mean they're eradicated. We still need to get vaccinated to protect our communities, and to keep these diseases under control. If we all do our part, it will be better for everyone.