With Summer About to Start Don't Forget to Practice Water Safety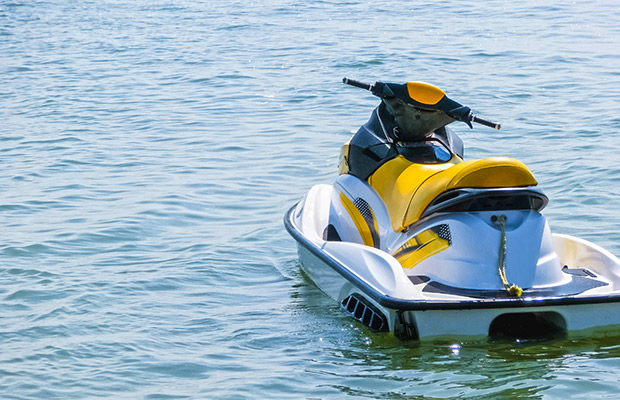 By Luis DeRosa RN, BSN, EMT-P
The United States Coast Guard compiles data about water sports and boating accidents annually. Year after year, Florida tops the list with the most injuries, accidents, and deaths.
The warm weather coupled with tourism and increased access to personal watercrafts have contributed to more accidents and more people being treated for serious, life-threatening, and life-altering injuries at Ryder Trauma Center.
May is National Trauma Awareness Month, and Ryder Trauma is preparing to celebrate 30 years of providing lifesaving care to our community. While we recognize the miracles that have taken place at our center over the last three decades, what we want most is NOT to see you in one of our trauma bays.
Instead, we want you to learn about the common and often preventable ways that people are injured on the water; and how you can keep yourself, your friends, and loved ones safe this summer.
1. Don't drink and drive – even on the water.
Too many accidents happen because people are driving boats, jet skis, and other watercrafts under the influence of alcohol. You do not have to be over the legal limit to have delayed reaction times or make a bad judgment call. The only way to be at your best and keep your passengers safe is to not drink when handling a boat or personal watercraft.
2. Get training before driving a jet ski, and watch out for this increasingly common injury for passengers.
Accidents involving personal watercraft, like jet skis, continue to rise, especially with new apps and social media that allow people to rent a watercraft from an individual person instead of from a licensed company that requires training before handing over the keys.
If you plan to rent or use a jet ski, make sure to take a training course and learn the proper way to safely drive in the water.
Remember, personal watercraft do not break like cars and trucks do. Driving a jet ski is different from driving a car, even though yet they go just as fast. Wind, waves, the current, weight of the passenger, and other factors can greatly affect how a jet ski drives and reacts.
The public also should be aware of an injury that is becoming increasingly common among passengers riding on the back of a jet ski, especially girls and women. The injury happens when the passenger falls off the back of the watercraft, either because they lost their grip during a sudden change of direction or weren't aware a driver was about to hit the throttle.
When they fall, their legs are often open due to how they were straddling the jet ski, and they come into contact with the high-power jet stream, which has a similar force to a fire hose. The high-powered jet stream can enter the vagina and anal orifices, causing severe internal injuries, including internal bleeding and injuries to the bladder and uterus.
Many times, people do not realize how seriously they are injured. After the incident, they can have abdominal pain with cramping and light bleeding. However, because there are no external signs of injury and no damage to the vessel, they go home instead of seeking immediate medical care.
If you or someone you know falls off the back of a jet ski and is exposed to the watercraft's jet stream, call 911 or seek medical treatment at the nearest emergency room or trauma center. Be sure to tell the medical provider what happened so they can do thorough tests to check for internal bleeding and other injuries.
3. Be wary of propellers.
Propeller injuries are some of the most common that we see in the water. Often, it is due to someone getting too close, someone starting a boat not realizing that someone else is by the propeller, or people trying to free a boat when it is stuck in a sandbar and getting pulled under to the propeller area.
Every time you start a watercraft's engine, check that the area is clear, always have a safe way for people to get on and off a boat away from the propeller, stay away from swimmers, and do not rock the boat to get it free if it becomes stuck.
4. Wear a life jacket.
Even if you can swim or the water is calm, you should always wear a life jacket in case of an accident or emergency. In many incidents, especially if you are knocked unconscious, a life jacket can save your life.
5. Don't get involved in risky behavior.
So many of the accidents we see stem from someone making an unwise decision that they know can be unsafe, yet they do it anyway.
After years of working as a nurse in the trauma ICU and resuscitation unit and now as a clinical and public educator at Ryder Trauma, I can tell you that no patient ever anticipates ending up at a trauma center.
Before you start the engine on a boat or personal watercraft, always remind yourself about the responsibility you are taking on. Look around you before starting the motor, don't speed, be alert, and keep a safe distance from swimmers and other boats or jet skis.
6. Develop a plan in case an accident does happen.
What will you do, where will you go, and how will you get help in the event of an accident? Don't wait for a crisis to happen to think of a safety plan. When taking children and teens on the water, be sure to discuss the plan with them, too, so they know what to do in the event of an emergency.
You can also take free classes, such as Stop the Bleed, at a local trauma center, including Ryder Trauma, where you can learn critical first aid techniques to care for people who are injured before medical personnel arrive.
Remember, the goal of being out on the water is to have fun. We want you to enjoy the South Florida weather and water, while also getting home safely.
Luis DeRosa RN, BSN, EMT-P, is an injury prevention coordinator at Ryder Trauma Center, one of the world's busiest and most renowned trauma centers. Ryder Trauma has two locations at Jackson Memorial Hospital and Jackson South Medical. Ryder Trauma Center I Jackson Memorial is also home to the Miami Burn Center, which treats adults and children in all stages of burn recovery, from acute care through rehabilitation and reconstructive surgery.