Woman Diagnosed with Rare Eye Malformation Recovers After Unique Therapy at Jackson Memorial and Surgery at Bascom Palmer Eye Institute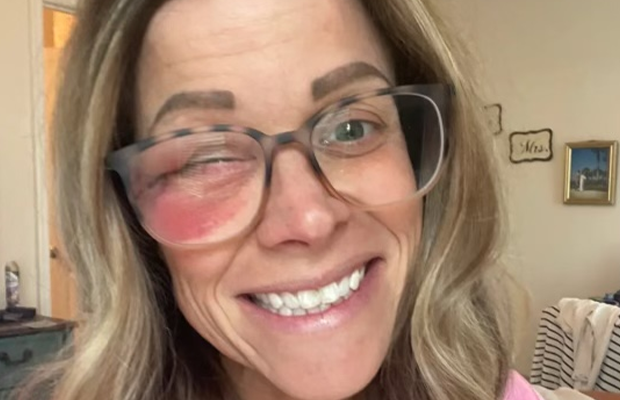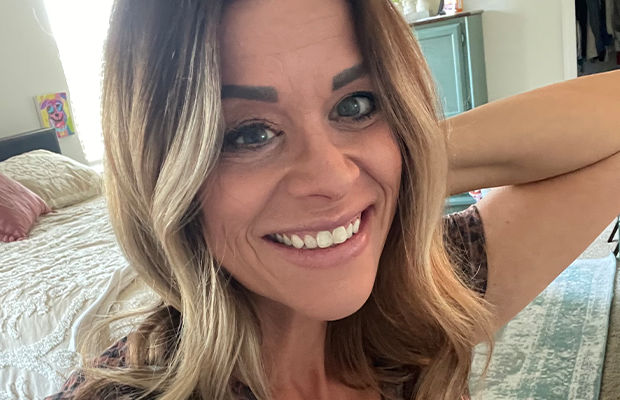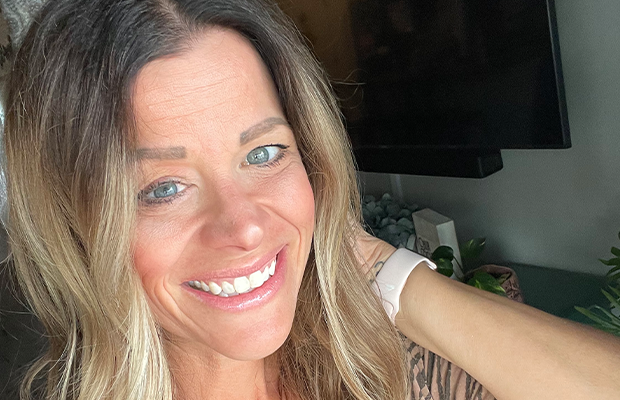 By: Krysten Brenlla
When Jessica Merrill, 43, looks in the mirror today, she feels confident and beautiful.
However, that wasn't always the case.
"The malformation on my eye actually came out of nowhere when I was 8 years old," Merrill said. "At first, it presented as a lump on the inside corner of my eyelid, and my parents initially thought it was a bug bite. Doctors didn't know what it was, and everyone was worried it was some type of cancer – it wasn't until several rounds of testing and MRIs later that I got a diagnosis."
As a child, Merrill was diagnosed with an orbital venolymphatic malformation, a congenital, benign vascular tumor, or abnormal development of blood vessels.
For Merrill, it presented on her eye, and as an adult, the malformation progressed to the point where it was behind her eye and excessively bulging.
"It looked like my eye was trying to jump out of my skull," she said. "I've had multiple surgeries throughout the years to treat it – it was all temporarily effective because the tumor always grew back."
For years, Merrill hid from cameras, dodged mirrors, and stayed at home to avoid public appearances.
By October 2021, the malformation grew so large that she was feeling excruciating pressure around her eyes and head. Merrill went back and forth between different oculoplastic and neurosurgeons across the Tampa area, but no one was able to treat the malformation – in fact, it grew bigger.
"I couldn't go to a regular ophthalmologist because this malformation is extremely rare and requires unique treatment," she said. "After seeing three different doctors in Tampa, they all recommended a specific type of therapy, but none of them could perform it – that's how I ended up at Jackson."
Merrill met Robert M. Starke, MD, co-director of endovascular neurosurgery at Jackson Memorial Hospital, and a UHealth – University of Miami Health System neurosurgeon and neuroradiologist, through a telehealth appointment. She immediately knew that he was the best physician for her.
"To treat Jessica's malformation, she needed sclerotherapy, a minimally invasive procedure in which medicine is injected into the blood vessel malformation to make it shrink," Dr. Starke said. "With this type of malformation, patients often have immense amounts of pain, and because the malformation can get so large, patients often can't move the eye, which is what was happening to Jessica."
After three rounds of sclerotherapy treatments with Dr. Starke, Merrill was scheduled to undergo surgeries at UHealth's Bascom Palmer Eye Institute to realign her eyes, and reshape and correct her eyelids.
Over the course of several months, Merrill underwent five different surgeries with Hilda Capo, MD, an ophthalmologist at Bascom Palmer who specializes in adult strabismus, or crossed eyes, and Andrew Rong, MD, a Bascom Palmer cosmetic ophthalmologist and surgeon.
Her last surgery was on November 2021, and it was a complete success.
"You can tell that Jessica was mortified by her appearance; for all people, especially young adults, that's really awful," Dr. Starke said. "It was an amazing effort between my team and the team of surgeons at Bascom Palmer, and Jessica had an extraordinary outcome."
Since her sclerotherapy treatments and surgeries, Merrill has returned to her home in Brooksville, FL with her four children and husband. She's back to living the life she loves with her family, and is able to treat the malformation from home with medication that has proven to shrink the lesions while preventing them from growing back.
Merrill no longer feels the need to hide behind hats and sunglasses, and even feels confident enough to look people in the eye – something she was afraid of doing for most of her life.
"I don't think there's anything I can ever say or do to appropriately thank Dr. Starke, Dr. Capo, and Dr. Rong to let them know how much they've helped me and changed my life," she said.
"I never expected my life to look like this; I haven't felt normal in so long – and now, thanks to Jackson and Bascom Palmer, I have my life back."
Robert Starke, MD
Andrew Rong, MD