Back-to-School Health Checklist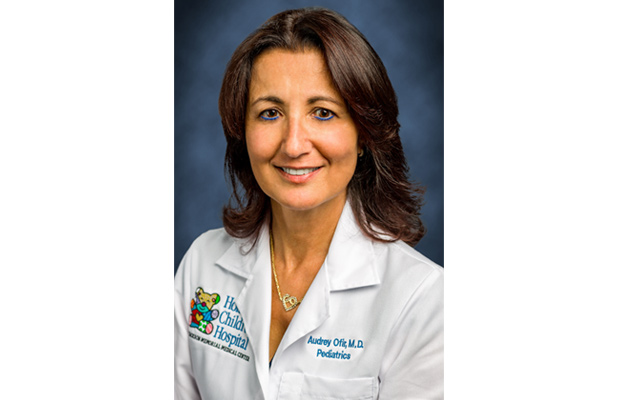 By: Audrey Ofir, MD
It's the middle of summer, but before we know it, those school bells will be ringing once again. Keep your kids on track for a healthy, happy, and successful year with this back-to-school checklist.
Immunizations
It's extremely important to make sure that all of your child's immunizations are up to date – not just for their own health, but also for the well-being of their classmates. Assuming they've been vaccinated according to the schedule recommended by the American Academy of Pediatrics, children ages 4 to 6 will need booster doses of the vaccines for tetanus (DTaP); polio; measles, mumps, rubella (MMR); and chickenpox before they start school. For children entering seventh grade, a tetanus booster (Tdap) and first-dose meningitis vaccination is required. For children ages 11 and 12, our clinics also strongly encourage a vaccine called Gardasil, which protects against cancers caused by the Human Papillomavirus, more commonly known as HPV. And finally, all children should get the second dose of the Menactra/Menveo vaccine mentioned earlier.
Flu Shots
Influenza, commonly known as the flu, is a contagious respiratory illness, which can lead to hospitalization, and, in some cases, death. We follow the Centers for Disease Control and Prevention (CDC) guidelines for flu vaccines, which recommends that children age 6 months or older be vaccinated annually. For children younger than 9 years old who did not get their two doses of the flu vaccine before July 1st 2018, will require a booster dose one month later.
For those kids who are afraid of needles, a nasal flu vaccine, which is a nasal spray, is an alternative for children age 2 and older. The important thing to remember is that the best way to prevent the flu is by getting the vaccine every year.
Dental Health
Prevention over treatment is the goal, and that's something we reinforce with every visit. What's great is that some primary care physicians now administer regular fluoride treatments to children between the ages of 6 months and 5 years. And while we know it's not always possible for parents to bring their child in to the dentist by the time they're a year old or within six months of their first tooth as recommended by the American Academy of Pediatrics, we definitely make sure our patients start biannual visits no later than age 3.
Vision Care
It's important to have a medical professional check your child's vision and eye health before they go back to school – even if they already wear glasses. Young children may not be able to communicate or even recognize that they're experiencing vision problems, so keep an eye out for squinting, eye rubbing, and complaints of headaches – all may indicate sight issues.
Sleep Hygiene
There's a drastic difference in children's sleep patterns over the summer versus during the school year, so I advise parents to transition their kids back to a regular bedtime routine beginning a couple of weeks before school starts. As a general rule, toddlers need about 10 to14 hours of sleep; kids age 6 to12 need about 9 to12 hours; and teens between the ages of 13 and 18 need about 8 to10 hours of sleep. Be sure to establish and start enforcing limits on screen time, too, which is a huge barrier to good sleep hygiene.
Backpacks
Heavy backpacks are a problem, more so when they're not worn properly. Choose one with pads on the straps and tell your kids to wear it on both shoulders!
Sunscreen
Because of Miami's bright sunshine all year long, it is important that children wear sunscreen every day. Children – like adults – are at risk of skin cancer, and it is a fallacy that people of color are less vulnerable to the damaging effects of the sun; everyone is at risk. So make a habit of applying sunscreen to your kids before they head out for school in the morning, and toss a sunscreen stick in their backpacks for reapplying during the day when they know they're going to be outdoors, like during recess or physical education (PE).
Medication
If your child has asthma, is insulin-dependent, or possesses any other health condition that requires regular medication and potential monitoring, be sure to submit a medication/medical action plan form to their school before their first day back. It should be discussed with your child's primary health care provider or pediatrician and include information such as necessary medications, when and in what circumstances they should be taken, and instructions on what should be done if an issue arises.
Audrey Ofir, MD, is a UHealth – University of Miami Health System pediatrician at Holtz Children's Hospital. Dr. Ofir, an associate professor of pediatrics at the University of Miami, is also the director of the Pediatric Comprehensive Care and Pediatric Residency Continuity Clinics at Holtz Children's. For more information on UHealth Jackson Children's Care, visit expertkidscare.org.