Colorectal Cancer Awareness Month: What You Need To Know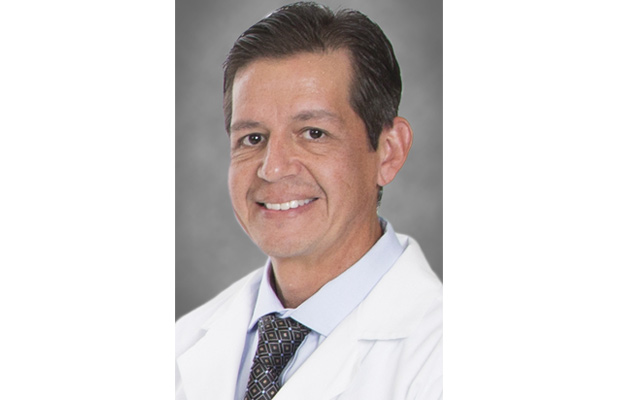 National Colorectal Cancer Awareness Month is every March, and gives healthcare providers a valuable opportunity to educate the community on this topic by spreading awareness of the importance of colorectal cancer screenings, prevention, and treatment.  According to the American Cancer Society, colorectal cancer is the fourth most common cancer in both men and women. It is also one of the most preventable. Regular screening is now recommended starting at age 45 – a change from previous guidelines, which recommended screenings at age 50. Approximately 140,000 people will be diagnosed with colorectal cancer this year and 56,000 will die from the disease in the nation.
We asked Henry J. Lujan, MD, FACS, FASCRS, a colorectal and minimally invasive surgery specialist at Jackson South Medical Center, to explain more about this life-changing disease.
What is colorectal cancer and what demographic does it affect the most?
Most colorectal cancer develops from non-cancerous polyps-growths on the lining of the colon and rectum.  Colorectal cancer strikes both men and women. African Americans and Hispanics are more likely to be diagnosed with colorectal cancer in its advanced stages.
What are some of the assumptions and misconceptions about colorectal cancer?
There is nothing I can do to prevent colorectal cancer.

False, it may be preventable.

Colorectal cancer is fatal.

False, it is curable when detected early.

Screening is only necessary for individuals with symptoms.

False, it often has no symptoms.

Only individuals with a family history of colorectal cancer are at risk.

False, 75% of cases occur in individuals with no risk factors.

Screening is not covered by insurance.

False, most health plans cover screening.

A colonoscopy is a difficult and risky procedure.

False, it is not painful and safe.
What should a patient look out for when it comes to symptoms?
Often times, colorectal cancer does not cause symptoms, which emphasizes the importance of a screening. However, some important but not specific symptoms include rectal bleeding, unexplained abdominal pain, constipation, or change in bowel habits.
What is a colonoscopy?
A colonoscopy is one of the tests used to screen or detect colorectal cancer. It is a procedure in which a flexible instrument with a camera is inserted through the anus in order to examine the colon. Colonoscopies are done under sedation and are relatively painless.
What would you tell the community about this disease?
Colorectal cancer tends to progress slowly, making it highly preventable and treatable with appropriate screening. It is curable when detected early and treatable when diagnosed.
How is colorectal cancer treated?
Colorectal cancer can be treated by surgery, chemotherapy, and sometimes radiation or a combination of all three. Also, Jackson South Medical Center is home to our Robotic Colorectal Surgery Center, where I use the da Vinci system to treat such conditions. We offer minimally-invasive endoscopic, laparoscopic, open and robotic surgery in the treatment of colorectal cancer.
What services are available at the Digestive Center of Health at Jackson South Community Hospital?
The practice is a comprehensive, integrated care system, for patients with digestive disorders. Our team of specialists supports patients through the full continuum of care, from screening to management of advanced colorectal cancer. Our team utilizes leading-edge technology to diagnose and treat conditions ranging from gastroesophageal reflux to colorectal cancer and inflammatory bowel disease.
What feedback do you receive from helping your patients?
Patients are very grateful. I get to use my surgical skills to help people and offer treatment that is less painful than with conventional techniques. My patients are also able to recover quicker.
Henry J. Lujan, MD, FACS, FASCRS, a board-certified general and colorectal surgeon, is a member of the miracle team at The Digestive Center of Health at Jackson South Medical Center. To schedule an appointment, call 305-271-0300 or visit https://jacksonhealth.org/specialty-care-digestive-health/ for more information.
Henry Lujan, MD
General Surgery, Colon & Rectal Surgery
English – Spanish
JACKSON MEDICAL GROUP