Elderly South Florida Man Grateful to Be Alive After Surviving COVID-19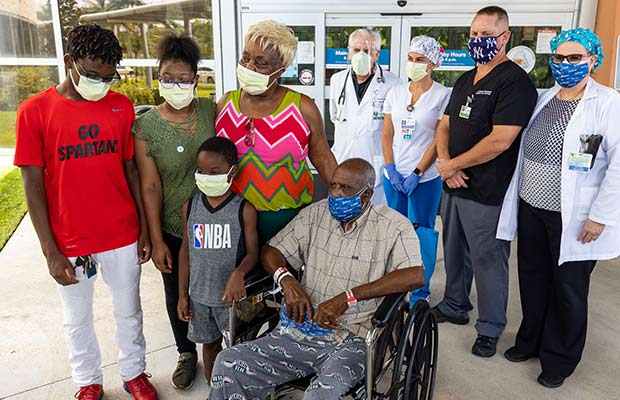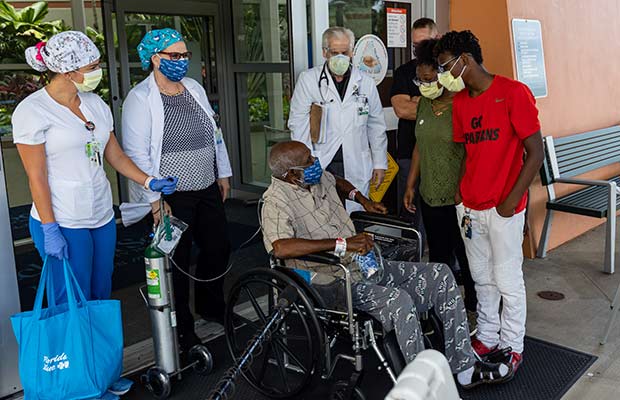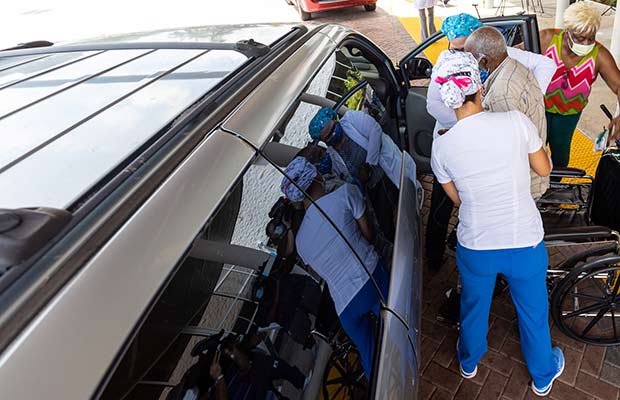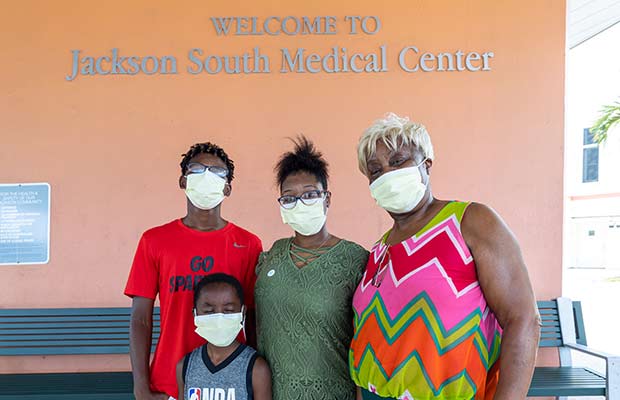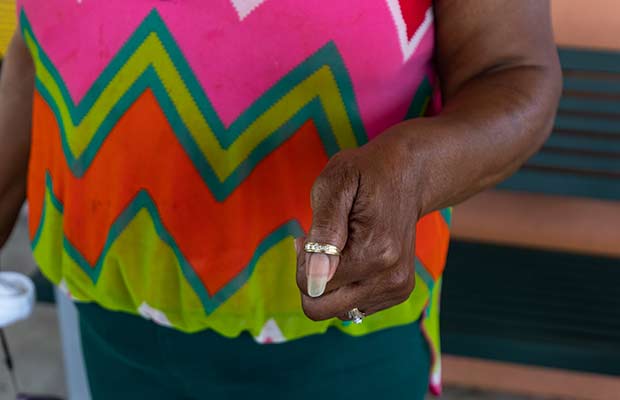 77-year-old James Gardner is looking forward to the good things in life again – His wife's cooking and spending time with his family.
"I can't wait to eat chicken, cabbage and collard greens," said James as he was discharged from the hospital.
In July, Gardner and his wife, Maggie, contracted COVID-19. Gardner immediately started having severe symptoms, such as shortness of breath, fever, chills, and coughing.
His wife first took him to an urgent care center near their home in south Miami-Dade County, but when he got home, his symptoms turned for the worse.
Maggie called fire rescue, and Gardner was transported to Jackson South Medical Center, where he spent several days in the intensive care unit.
"We can't even find words to express our gratitude," said Gardner's wife, Maggie. "Not one time did they say, 'No Ms. Gardner, there's nothing we could do.'"
On August 27, after spending a month in the hospital, Gardner was discharged and reunited with his wife and their three adopted children.
Maggie also planned a sweet surprise for her husband's discharge. She gave him a new wedding band to match hers.
"I just wanted him to know how much I love him, and I couldn't find a better husband," she said.
The couple has known each other since elementary school, rekindled their friendship and then married nine years ago.
Gardner also thanked his doctors and nurses for saving his life. He is now looking forward to donating convalescent plasma.
He also asked everyone to be safe and take precautions.
"COVID-19 is not a joke," Gardner said.
Gardner will require physical and some oxygen therapy. He's expected to make a full recovery.