Influenza Season: Importance of the Flu Vaccine, Symptoms, and Risks During the COVID-19 Pandemic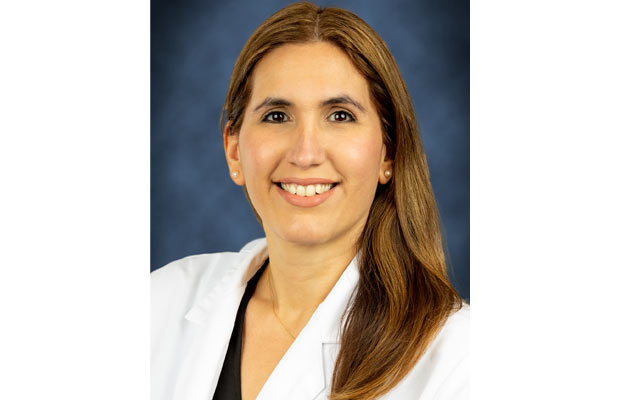 By: Bertamaria Dieguez, MD, internal medicine and infectious disease
The flu season begins in October, peaks around December, and can extend into May. Influenza, more commonly known as the flu, is an infectious respiratory illness that can cause fever, body aches, chills, congestion, and fatigue that, in some cases, could turn life threatening. This year in particular, due to the COVID-19 virus, it is critically important that everyone in our community get their flu shot.
Viruses are likely to survive better in colder climates, and since people are spending more time indoors, the virus can spread through the air by droplets made when people talk, sneeze, and cough. Both the flu and COVID-19 will spread more rapidly this fall and winter, so it is important to understand how to protect yourself and your loved ones.
Who should get the shot?
People who are 65 and older
Children 6 months of age and older
Children and adults who are immunocompromised, including those living with HIV/AIDS, and those who are undergoing chemotherapy
Children and adults with chronic health conditions are high-risk, such as those with diabetes, cancer, COPD, asthma, malignancy, heart disease and stroke, chronic kidney disease
Women who are pregnant
The vaccine can be given in two ways: as a shot or a nasal-spray. Both forms of the vaccine have their advantages and disadvantages, so it's best to talk to your primary care physician about which type of vaccine is right for you and your family members. Also, if you have an egg allergy, you should also discuss vaccination options with your primary care physician.
I'm not feeling well. How do I know if I have the flu or COVID-19?
Both viruses can give you high fever, cough, fatigue, headache, and shortness of breath. However, it is commonly reported that the flu virus can cause mild to severe symptoms. For adults, COVID-19 can also cause abdominal symptoms, diarrhea, nausea, vomiting, occasional rash, and loss of taste and smell. If you are showing these symptoms, it is recommended you take a COVID and/or flu test.
If my child is showing symptoms, what should I do?
The flu is a contagious viral infection and if a child contracts the virus, he/she is usually sick for about a week. The good news is that now most children wear a mask in school, which could help avoid the spread of this virus – especially if they are also physical distancing and washing their hands frequently. If your child has a fever along with flu-like symptoms, they are considered contagious. In these situations, parents should not send their child to school.
How effective is the flu shot?
Literature shows that the flu vaccine is 40 to 80 percent effective, depending on the year. Scientist and vaccine developers aim to match the vaccine to the circulating virus each year.
What is the treatment for the flu?
If you have the flu, it is important that you drink plenty of fluids and rest. You may be prescribed antiviral medicines to treat the flu to make you less infectious and decrease serious flu-like complications. These antiviral therapies can also shorten the time you are sick with the virus.
Are some people more susceptible to the flu than others?  
Studies have shown that the flu takes a heavier toll in Hispanic and Black communities, but the virus does not discriminate – it affects everyone.
With COVID-19 still a risk, how safe is it to visit a primary care doctor or go to a clinic?
In my clinic and in my practice, our entire healthcare team wears personal protective equipment (PPE) during and even after visits. We take all safety precautions very seriously. I recommended patients call the office ahead of time and educate themselves about the safety measures your doctor's office is utilizing prior to arrival. This is especially important if you are part of one of the high-risk groups. For more information on the safety measures Jackson Health System is taking at all of its hospitals, physician offices, and clinics, visit SafeAtJackson.org.
What are some myths of the flu?
As an infectious disease physician, I have heard many different reasons as to why my patients are opposed to taking an annual flu shot. Although there are many myths about the flu vaccine, including that it can actually give you the flu, most are not true. The Centers for Disease Control and Prevention (CDC) provides many resources to learn more about influenza, the benefits of the flu vaccine, as well as infection rates in your community.
Most importantly, this fall and winter, remember to regularly wash your hands with soap and water or use a hand sanitizer whenever possible to avoid the spread of germs. Stay six-feet apart from others to prevent the flu and COVID-19, as well as other respiratory viruses that circulate in the fall and winter months. Limit your interactions with others who do not live in your household and avoid large gatherings. I encourage you to get your flu shot as soon as possible.
Visit any of our five UHealth Jackson Urgent Care centers to get vaccinated or your primary care office. For more information visit, JacksonUrgentCare.com
Bertamaria Dieguez, MD, is an associate medical director of the Jackson Medical Group, who specializes in internal medicine and infectious disease. To make an appointment with Dr. Dieguez, call 786-446-8490.