Navigating Distant Learning, Working from Home, and Staying Sane During COVID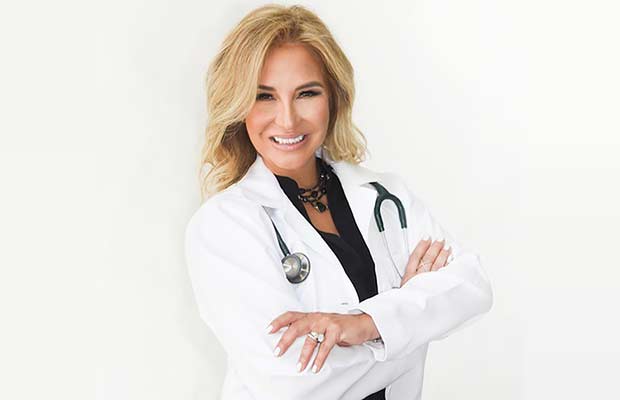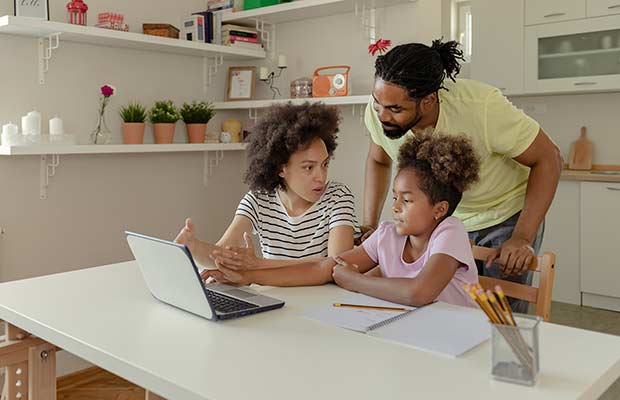 By: Patricia Ares-Romero, MD, FASAM
Since the beginning of the COVID-19 pandemic, schools closed in 130 countries causing a significant disruption in education. In the United States alone, at least 54 million students and families have been affected by these closures. In order to help contain the virus, our schools have moved to distant learning.
The hope is that these forms of social distancing will help prevent the spread of the virus and the overload on the healthcare system. As a result, our lives have been turned upside-down, we have been asked to homeschool our children while simultaneously attempting to work full-time from home. The following is some advice to help parents navigate this challenging time.
Try to get ahead of the game
Getting up early in the morning is crucial; this allows you to get a few things done before everyone else wakes up. I personally enjoy the quiet time alone.
Everyone needs a personal workspace
We are all more productive when we have our own workspace. Find a quiet corner for your children to do their classwork during the day. It is important for the area to be free of any clutter; this decreases distractions helping kids to focus.
Establish daily routines, rituals and rules
Everyone should wake up at the same time every day. The daily routine should include getting dressed and having breakfast – No pajamas allowed! Instilling a regular routine prepares you mentally and emotionally for the day ahead. As part of their daily routines, have your children participate in household chores. Make sure to block out some time for physical activity, which helps with anxiety and improves attention, concentration and problem solving. My family started a ritual of working out together in the afternoons; it has helped keep us motivated and our bodies moving.
Treat online school as if they are physically going to school, therefore, attendance is important. Children should only miss school if they are sick and assignments should be completed on time.
Setting up schedules
Schedules are helpful in keeping the family on task. With younger children, decide what they need assistance with and what they can do on their own. Younger children should have 20 minutes of class assignments followed by 10 minutes of physical activity such as stretching and standing up. Older children and teens may be able to focus on assignments for longer stretches; they should also be taking breaks between subjects. We all need breaks throughout the day, make sure to factor in down time, alone time, and outdoor play so they can recharge and stay positive. Do not forget to set time limits on social media, video games, TV, etc.
Set boundaries on interruption
You will also need time to get your work done. Explain to your children what you are doing when you work from home. They need to understand that there will be times when you cannot be disturbed. Posting a note on the door can be helpful. I personally prefer a red stop sign to indicate: Do Not Disturb!
Allow children to express their feelings
It is difficult for most of us to understand all the unforeseen changes and for our children it can be much harder. Make sure you give your children the opportunity to share their feelings; so much has changed in the world, not being able to have playdates, parties and vacations being cancelled. It is important to keep the channels of communication open; having family dinners is a great opportunity for everyone to share his or her feelings. I have worked with many moms who tell me the biggest lesson during this time has been learning to be flexible. Avoid being too ridged it can cause frustration and make everyone feel overwhelmed.
Remember there are many things that have not been cancelled and can still be done as a family; such as listening to music, laughing aloud, dancing, singing, reading books at night, and playing board games. My family has started playing board games, who knew it could be so much fun! Above all, be kind to yourselves and enjoy this time with your family – it is priceless.
Patricia Ares-Romero, MD, FASAM, is Chief Medical Officer of Jackson Behavioral Health Hospital; she is double board certified; Dr. Ares-Romero is a national speaker and has been invited to address local and national groups including mental health professionals, corporate leaders, administrators, healthcare providers, and judges. She has been interviewed as a board-certified specialist by numerous media outlets. Dr. Ares-Romero is also a wife and mother of four living in South Florida.