Teenage Musician Battling Leukemia Performs Concert at Holtz Children's Hospital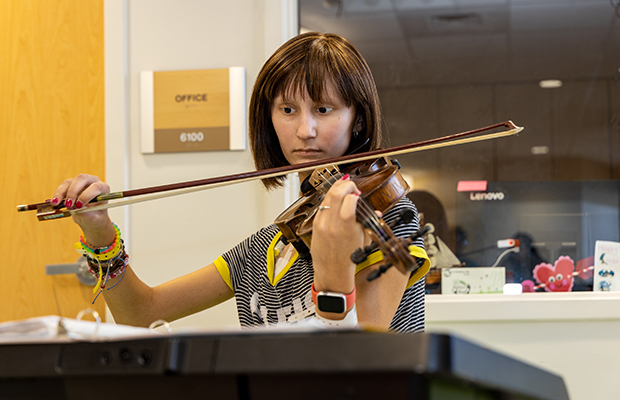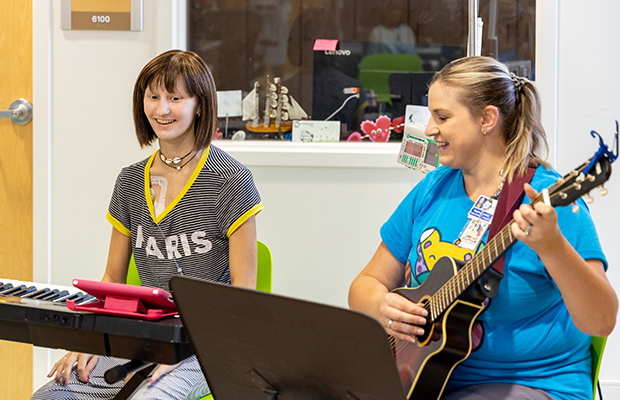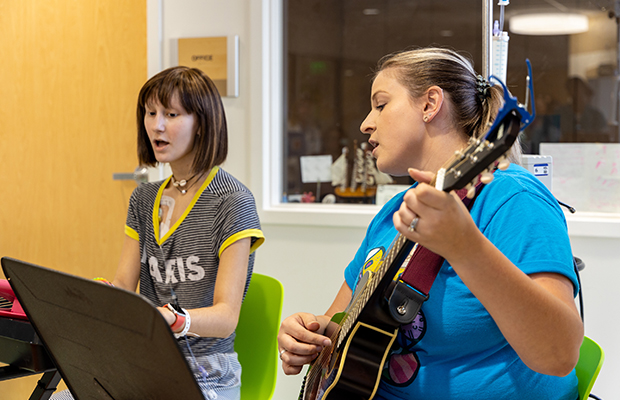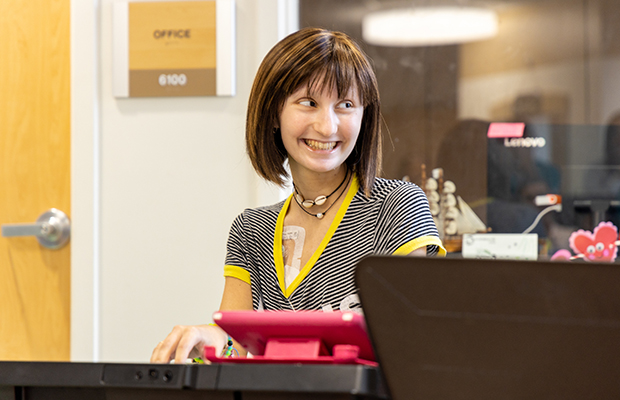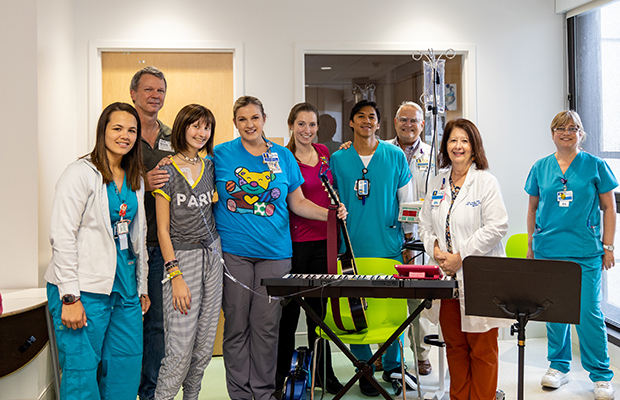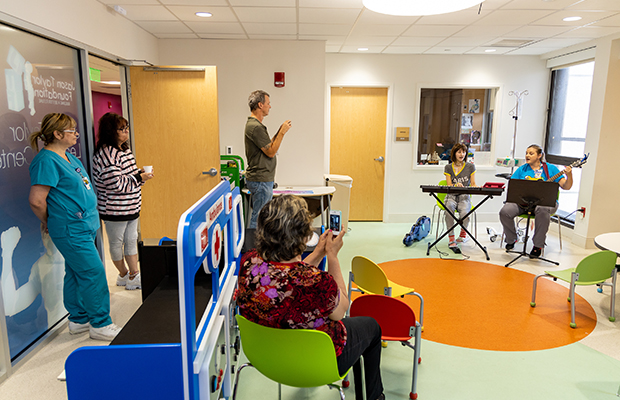 Sophia Treadwell, 15, is a talented musician and singer, who has been playing classical violin, piano, and guitar since childhood.
"Music has been a great part of my life," said Sophia, a sophomore at Coral Reef High School, and member of the school's Visual and Performing Arts Program.  "I've been singing since I was very young."
In May, Sophia started feeling soreness in her left arm, and couldn't move it after a violin lesson.
"At first, my parents thought it was just muscle inflammation from holding the violin," said Sophia. "But the pain wouldn't go away, so we decided to go see my pediatrician."
Lab work revealed devastating news for the Treadwell family: Sophia was diagnosed with leukemia, and a great concentration of the cells were in the bone marrow area.
"At first, I had no reaction to the results.  I just couldn't believe it," said Sophia.  "A few days later it hit me, and I was so upset."
Her pediatrician immediately referred her to Holtz Children's Hospital at the University of Miami/Jackson Memorial Medical Center, where she began chemotherapy treatments.
While at Holtz Children's, Sophia used her love of music to help her cope. In her hospital room, she was often found with her guitar in hand, writing her own music.
"Singing and playing music just makes me so happy," she said.
Sophia shared her passion for music in the hallways of Holtz Children's, where she performed concerts for the nurses, doctors, other patients, and her parents.
On August 30, Sophia held her third concert at Holtz Children's in celebration of her fourth and final chemotherapy session. She feels hopeful about beating cancer.
"I am looking forward to going back to school in January," said Sophia.  "I just want to be able to go out again. I miss all my friends."