Telehealth meets health care: Q & A with Rosario A. Colombo, MD, FACC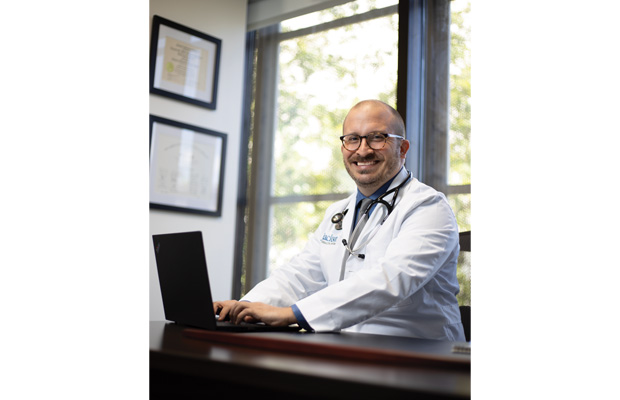 During these challenging times we are facing due to the pandemic COVID-19, hospital systems nationwide have had to find innovative ways to connect with their patients. At Jackson Health System, telehealth consultations have proven effective to assist our patients with their concerns, health-related questions, and follow-up care since March.
Telehealth is the practice of medicine that helps deliver convenient and accessible care using video-conferencing technology with a laptop, tablet, or cell phone. These are all devices that can be used remotely from home as individuals continue to practice social distancing and want to remain safe during the pandemic, a benefit particularly advantageous for our older population.
Cardiologist Rosario A. Colombo, MD, FACC, shares with us the benefits of telehealth consultations: what it entails, what a patient can expect and what they need in order to get started.
1. What are some of the questions that the public has during this time of COVID -19 that they can benefit from this service?
Any questions pertaining to your health, chronic medical problems, medications, and general wellness including diet and exercise. Any question you might normally ask your doctor during a normal visit you can ask during a telehealth visit. And of course, questions about current best practices to prevent infection during this pandemic.
2. Is it a user-friendly platform?
It's safe, confidential, and easy to use. Your conversations are private, just as they would be if you came to the office. All it takes is a few clicks and either a laptop, tablet, or cellphone and you'll be able to get online with your doctor face-to-face.
3. What is some of the experience you've had with using this platform?
We've been using Telehealth services during the pandemic and it has been a useful tool to connect to patients with questions about their well-being in a safe, easy to use manner.
4. What are the benefits to telehealth?
Telehealth provides an opportunity to discuss your health with your doctor from the safety of your home. Whether it is inquiring about a new symptom, reviewing recommendations for diet and exercise, or asking for refill of medications, many issues can be handled during a video conference with your physician
5. What health services can patients inquire about?
Our Jackson Medical Group services range from primary and preventive care to specialist consultations including cardiovascular medicine and endocrinology, to complex surgical procedures including minimally invasive weight loss surgery, robotic colon and rectal surgery, and advanced interventional cardiology.
Schedule your appointment by calling 305-585-4JMG (4564) and be seen by the Jackson Medical Group doctors via telehealth – we will walk you through each step of the way.
Rosario A. Colombo, MD, FACC is a cardiovascular physician specializing in general and preventative cardiology, heart failure and cardiomyopathies, coronary artery disease, and other specialties.