Confronting Health Disparities and Owning Your Health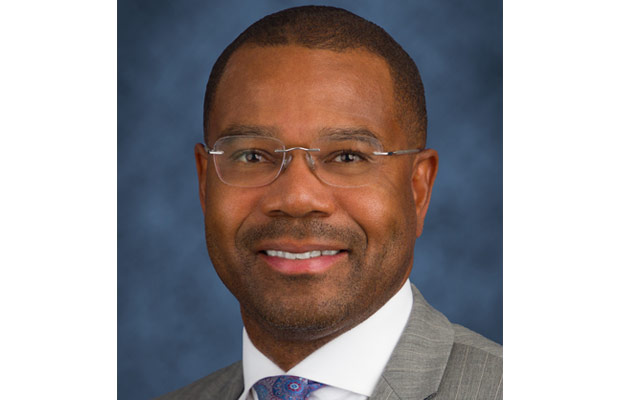 By O'Neil J. Pyke, MD, MBA, SFHM
There are stark and startling health disparities in America today, which are differences in health and health care for different groups of people that stem from broader inequities. These disparities result in African Americans and Black Americans having higher rates of chronic illnesses, reduced access to health care and insurance, higher mortality rates, lower life expectancy, and impact maternal and child health, among other issues.
These disparities are a culmination of long-ingrained inequities including, implicit biases, racism, and systematic problems in the healthcare, housing, and other systems. In South Florida, we face additional challenges due to the diverse languages spoken, which can lead to language barriers between physicians and patients.
As much as we recognize these problems and are on a journey to improve equality in healthcare, we also know that there are no easy or quick fixes to combat these complex issues. Change – especially on this scale – takes time.
But that does not mean that your health, care, or patient experiences should suffer in the meantime.
While I speak to physicians about cultural humility or the process of being aware of how people's culture can impact their health behaviors and using this awareness to create sensitive approaches in care, I also speak to patients about these issues from the opposite side of the coin. You do not and should not wait around for systematic change to ensure that you and your loved ones are getting the care you need and deserve.
In my 26 years of practice, I have seen too many people outsource their health and health decisions to someone else, mainly the physicians and providers who they turn to for care. I try to empower patients to take control of their health and experience in any healthcare situation.
Because at the end of the day, it's your body, your health, and your life.
Here are three ways that you can become a more empowered patient and ensure you are getting what you need in any healthcare setting:
1. Be prepared.
Before an appointment or visit with your doctor or healthcare provider, make sure you are well prepared. Make notes of important dates, symptoms, and information that your doctor may need. You should also know what medications you are taking and why.
You should also create a list of all your questions – about your condition, symptoms, treatment plan, referrals. People always think they will remember their questions, but once the doctor walks in and the appointment gets going, it's easy to forget to get a clarification or explanation that you need. Writing them down is the best way to ensure you get all the information you need before your doctor walks out the door.
Also, review your medical records before and after your appointments. Many doctor's offices, hospitals, and providers now have online patient portals where you can access your files. Take advantage of this and ensure everything is correct and up to date.
2. Ensure you understand the information provided.
Now that you have all your questions written down. Make sure each one of them gets answered! After the doctor does their examination, ask your questions and take notes to help you remember important information.
Too often, I see patients letting a doctor leave the room and then wait to ask a nurse or other provider for clarification or more information because they are afraid that their question will seem silly. I can honestly say that in my 26 years as a practicing physician, I have never been asked a question that I thought was silly.
Your doctor has gone through years of medical school and training and has spent more time helping patients with similar issues. While they may know more about the topic, that does not make them any better or smarter than you. They have learned and collected this knowledge and experience to share it. Do not hesitate to ask a question or ask for something to be explained again or in a different way.
3. Figure out next steps before the appointment ends.
If a provider does not have all the necessary information to answer your questions or you do not have everything you need, make sure you know who to speak to or where to go next. Most hospitals have patient advocates who can help find resources or information and ensure you are getting fair and adequate care.
At the end of the day, it is your body and your health. Make sure you get what you need to feel your best and take care of yourself. You deserve it.
O'Neil J. Pyke, MD, MBA, SFHM, is the Chief Medical Officer at Jackson North Medical Center.