Hospital CEO Turned Patient Overcomes Stroke Diagnosis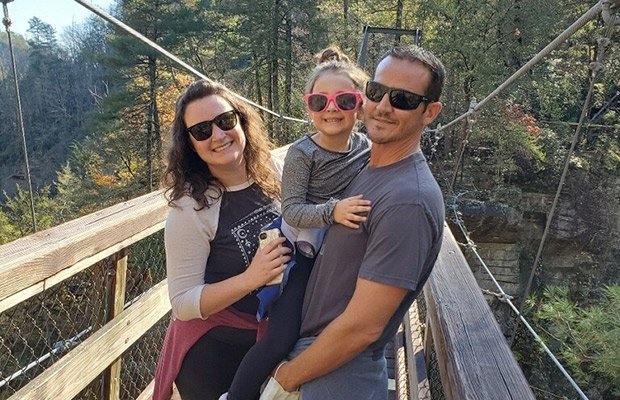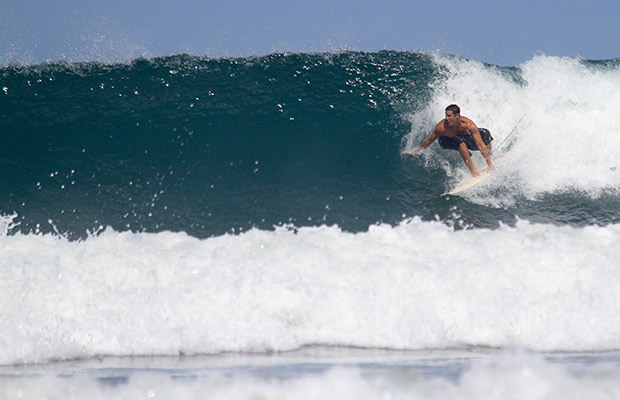 During a family vacation in July 2021, Hamilton Clark, 46, woke up in the middle of the night with a severe headache. After attempting to stand, he lost his balance and collapsed on the floor. Clark didn't think it was serious, so once he got someone to help him up, he went back to bed.
When he returned home two days later, Clark, Jackson Memorial Hospital's senior vice president and chief executive officer, was brushing his teeth before heading to work when he began having difficulty controlling his right hand.
At work, Clark immediately knew something was wrong when he attempted to sign his name on a document and couldn't. Growing more concerned, he called a neurologist to his office, who did a quick examination and directed him to Jackson Memorial's Emergency Department. It appeared that Clark was having a stroke.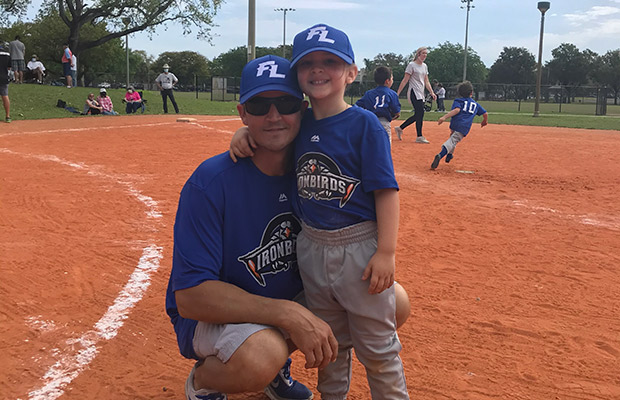 "I was in disbelief," he said. "I ate well and exercised regularly. I used to spend my weekends at the beach surfing and teaching my daughter how to play baseball and soccer. I hadn't experienced any of the lifestyle factors that can increase your risk of having a stroke."

In the Emergency Department, Clark was diagnosed with a cerebellum stroke that affected his right arm, right leg, balance, coordination, and ability to speak clearly.

He was transferred to Jackson Memorial's neuro-intensive care unit (neuro-ICU), where Victor Del Brutto, MD, a UHealth – University of Miami Health System neurologist, performed CT scans and electrocardiograms to determine what might've caused the stroke.
"We believe his stroke may have been caused by a combination of exhaustion, dehydration, and lack of sleep," Dr. Del Brutto said. "It isn't very common to have a patient as fit and young as Hamilton in the neuro-ICU."
Over the next few days, therapists from Christine E. Lynn Rehabilitation Center for The Miami Project to Cure Paralysis at UHealth/Jackson Memorial met with Clark to discuss his recovery plan.
"When I met Hamilton, I saw how determined he was to get better and how quickly he wanted to get back to full functionality," said Kelsey Garcia, a Lynn Rehabilitation Center physical therapist.
For almost three months, Clark received three hours of physical therapy, occupational therapy, and speech therapy daily, all while performing his duties as Jackson Memorial's CEO.
He took his physical therapy into his own hands and performed many of the exercises at home, too. Clark set up his own course, using cones and ladders to work on his agility and balance.
"When Hamilton told me he was running his own drills at home, I was shocked by how far he was pushing himself," said Jill Collum, another Lynn Rehabilitation Center physical therapist who worked closely with Clark. "He exceeded all the expectations and goals we had set out for him."
Clark was determined to get back to the lifestyle he used to live.
"I was told that most patients take six months to a year to recover and regain the motor skills that were affected by the stroke," he said. "I made it my goal to recover as much as I could in three months."
Clark completed his physical therapy in two months and regained most of the acute functions in his right arm and leg. Strengthening his speech became his next focus.
The speech-language pathology team at Lynn Rehabilitation Center incorporated Clark's workday into his speech therapy sessions, having him give mock presentations while working on over articulating his words to strengthen the speaking muscles that were affected by his stroke.
"Being able to speak publicly is a skill that requires confidence, and I wanted to help him regain his confidence," said Lauren Landera, one of Clark's speech-language pathologists. "I'm proud to see how much he progressed over a span of a couple of months."
It has been almost a year since his stroke, and Clark no longer requires any therapies. He is back to work full time and is looking forward to his surf trip in June.
"I was really humbled by my stroke," Clark said. "I'm so grateful to the amazing teams at Jackson Memorial and Lynn Rehabilitation Center for getting me back on my feet. I owe a lot of my recovery to them and their support."