How to Mentally Prepare Your Kids to Head Back to School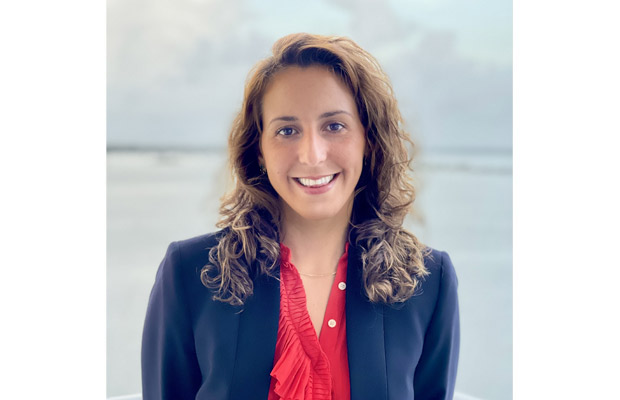 By Natasha L. Poulopoulos, Ph.D.
As students prepare to return to school after the upheaval caused by the pandemic, the new school year may be much more stressful for children and teens alike.
Rates of depression and anxiety in children have been steadily increasing over the past few years. And since March 2020, a national survey on children's health found that one in three adolescent females and one in five adolescent males have experienced new or worsening symptoms of anxiety.
In addition to the fear, uncertainty, and illness surrounding us over the past year, kids were also faced with social isolation and limitation on daily activities, which can negatively impact their mental health.
While we have all strived to do our best under unforeseen circumstances, we must continue to ensure the health and wellbeing of those around us — especially the youngest members of our families. Below are some tips and guidelines to help you prepare your kids — young and old — as they head back to the classroom.
Start Talking Now
Set time aside to check in with your child and start talking about the upcoming school year. It's best to speak with them in a comfortable and familiar place.
Start by discussing how this school year may look differently (i.e., desk separation, social distancing, and possibly still wearing a mask) or asking what they're most looking forward to.
The most important thing you can do is listen attentively, show empathy, correct any misconceptions, provide support and validate their feelings.
If your child expresses anxiety about particular situations, try to problem-solve collaboratively to instill a sense of control. One way to do this is to reframe anxious thoughts and show them how multiple feelings can co-exist.
If they're worried about getting sick, validate their fear, then also share ways they can take some steps to protect themselves. "I worry about getting sick, and I'll be wearing a mask and keeping physical distance from others, so I'm keeping myself healthy."
Model Healthy Coping & Ways to Handle Distress
We all try to avoid situations that make us feel anxious, so it's healthy to learn how to face some situations head-on and gradually expose ourselves to situations that may provoke anxiety.
Also, ensure you and your family focus on basics, such as healthy eating, sleeping, and adaptive separation from parents. As your kids re-enter the world, setbacks and distress will occur, and these are opportunities to learn coping strategies, including diaphragmatic breathing, mindfulness, short breaks, and walking.
Establish a Routine
Most people, particularly kids, do best when they know what to expect, and that's why routines are critical. Family calendars with scheduled activities are helpful.
Also, allow more time for your kids to get ready during the first few days or weeks back to school. This will lessen the likelihood of them feeling rushed and prevent unnecessary stress.
If you are aware of the school's safety precautions, review them with your child ahead of time to minimize anxiety.
Warning Signs
Anxiety, depression, and mental health symptoms may appear differently for younger children and teens. The key is to look for shifting attitudes, behaviors, and patterns. If their eating or sleeping patterns suddenly change, or they refrain from activities that they once loved, you should ask them what might be worrying them.
Here are additional warning signs to look out for:
Young children often express anxiety and worries through parental attachment and difficulty with separating from you. Instead of saying what they're thinking and feeling, they may ask questions instead. Be sure to calmly ask them what is on their mind or why they asked.
Teens can be a bit trickier. When experiencing increased sadness or depressive symptoms, they may appear angry and irritable. They often lose interest in activities that they once loved and tend to withdraw from spending time with family and friends.
If you notice any other unusual behavior, reach out to your pediatrician. They can help assess the situation and your child and can refer you to other professionals.
In more severe situations, if children or teens express thoughts of death or suicide, it's critical to make sure your home is safe. You should remove all weapons and secure medications in a locked cabinet.
Seek help immediately by calling the National Suicide Prevention Lifeline at 1-800-273-TALK or texting the Crisis Text Line by texting 'TALK' to 741741. Call 911 for situations where self-harming actions are happening or are imminent.
Natasha L. Poulopoulos, Ph.D., is a licensed clinical psychologist at Holtz Children's Hospital/Jackson Health System within the pediatric behavioral medicine consultation service. She has authored several publications and presentations focusing on pediatric populations and is an active member of the Society of Pediatric Psychology.