South Florida Woman Receives a Heart Transplant on Daughter's Wedding Day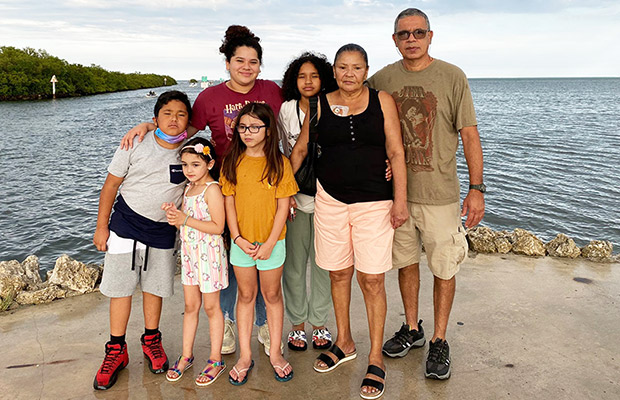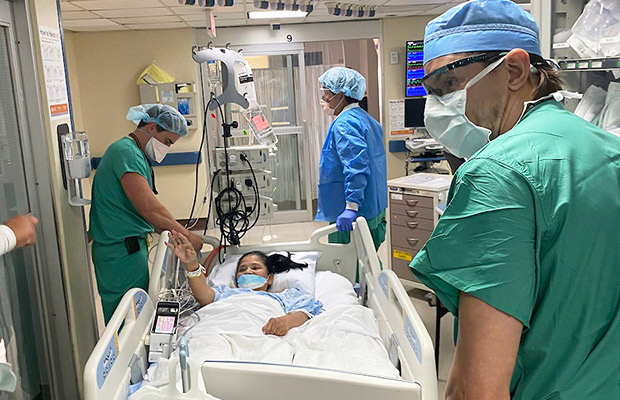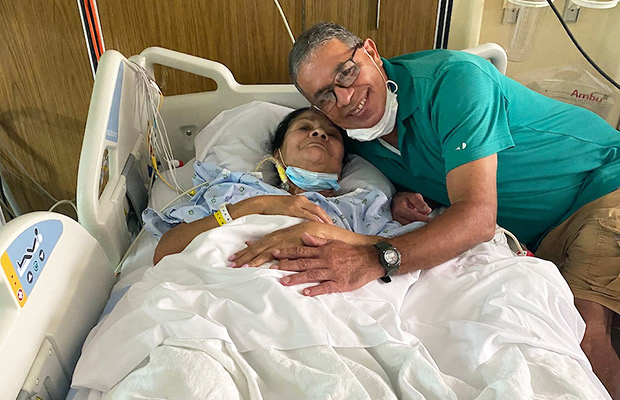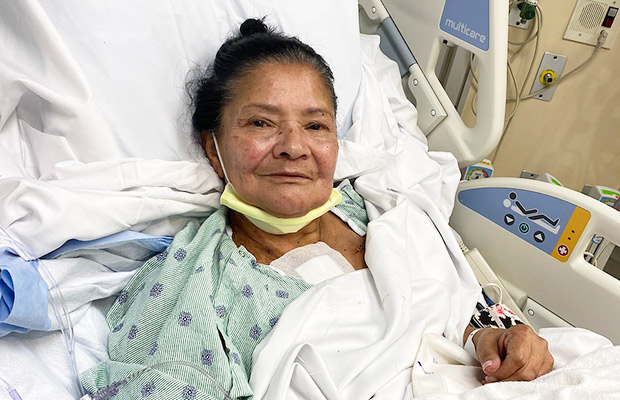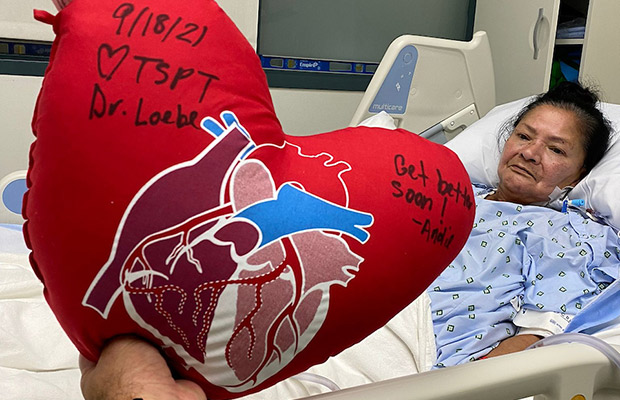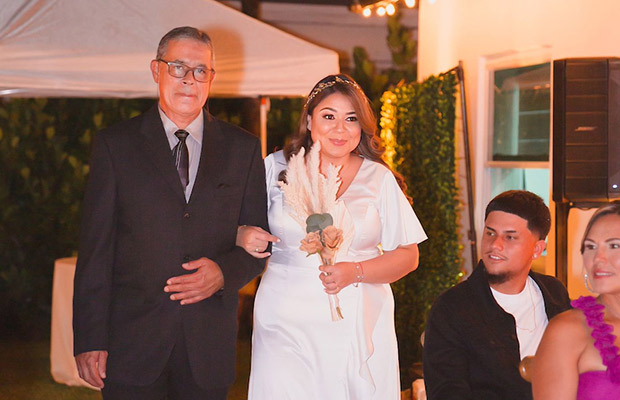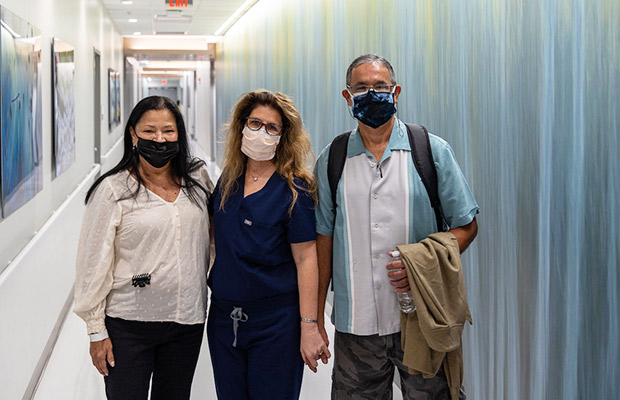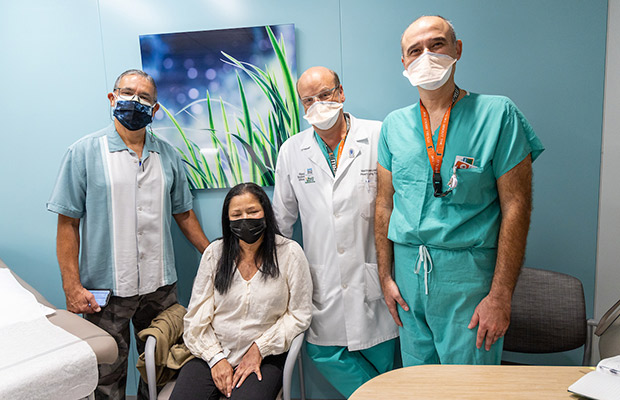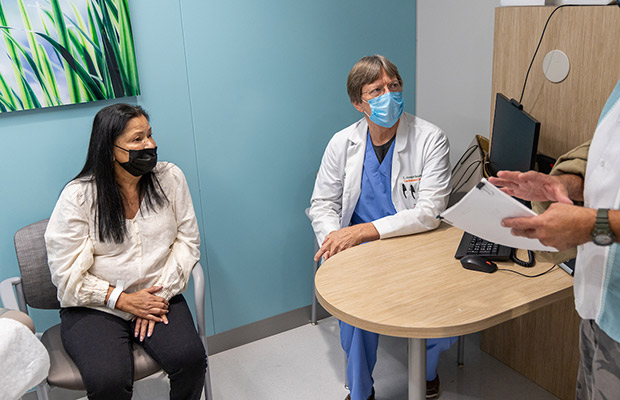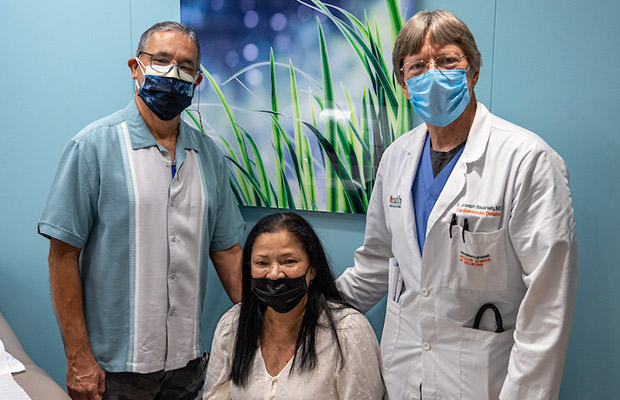 Reaching some of life's major milestones hasn't always seemed possible for 60-year-old Liliana Hernandez, who has been living on borrowed time for almost 20 years. As a great grandmother, grandmother, mother, and wife, she hoped for the day that her prayers would be answered.
Her husband, Alvaro Lugo, never wanted her to give up. He met Hernandez in 1976 when they were both teenagers in Cali, Colombia. Since then, they have been inseparable, moving to Miami in 1989 to start their family.
Hernandez lived a healthy life up until 2006 when she began to experience shortness of breath and fatigue. Much to the family's dismay, she suffered a minor heart attack and was rushed to a nearby emergency room. Doctors determined that Hernandez's heart was failing. They decided to place an implantable cardioverter-defibrillator in her body to help correct life-threatening irregular heartbeats.
Eventually, Hernandez's defibrillator needed to be replaced. Physicians also saw that her heart's mitral valve was not working. They tried to replace it, but the surgery was unsuccessful, leading the family to look for alternatives.
They soon sought care at the Miami Transplant Institute (MTI), an affiliation between Jackson Health System and UHealth – University of Miami Health System. In March of 2019, Hernandez was seen by UHealth cardiologist Joseph Bauerlein, MD, who diagnosed her with dilated cardiomyopathy, associated with significant valvular heart disease, which causes blockage in the coronary arteries.
"We saw that her heart function was 5 to 10 percent. We began providing Liliana with intravenous stimulant medicine to help improve her heart function while waiting for her to get stronger," Dr. Bauerlein said. "But her only chance of long-term survival was to receive a heart transplant, so we also placed her on the national waiting list."
Hernandez was placed on the transplant list in January of 2020.
Ten months later, she received a call that a donor was available, but unfortunately, Hernandez spiked a fever that led to a setback. During this time, the family remained calm, putting all their trust and faith in the transplant team.
Over the next year, Hernandez's symptoms gradually got worse, and she was having a harder time breathing. In August of 2021, she returned to Jackson Memorial Hospital's surgical intensive care unit. The team performed a catheterization procedure to monitor her heart and implanted an intra-aortic balloon pump to support her body's blood flow.
Due to the severity of her declining health, Hernandez's was moved up on the transplant list.
"We were scared. She was suffering, and we didn't know what was going to happen," Lugo said. "But our prayers were answered in September when we received the news that a heart donor was available."
As fate would have it, Lugo was destined to give away two hearts. On September 18, 2021, the couple's youngest daughter was getting married on the same day Hernandez was scheduled to undergo her heart transplant surgery. She wanted their daughter to continue with her wedding plans, and not to worry about her.
"I didn't expect the transplant to happen so fast. It was overwhelming but in a good way," Hernandez recalled. "I felt nervous but at the same time full of emotions knowing I had my family's support."
The surgery was performed by a multidisciplinary team led by UHealth transplant surgeon Matthias Loebe, MD, PhD, FCCP, FACC, MTI's chief of heart and lung transplant and mechanical support. Dr. Loebe personally called Lugo to let him know that Hernandez's surgery was a success.
"Transplant recipients and their families are under a lot of stress dealing with heartbreaking situations," Dr. Loebe said. "It is important to me to have a close relationship with the families to guide them through this difficult process."
The good news was received during the wedding, providing a sense of relief for Hernandez's second chance at life.
"I have so much gratitude for my doctors and my medical team, I always felt protected," Hernandez said. "I am not attached to machines anymore; I feel free!"