What Parents and Teens Need to Know About Early Gynecological Care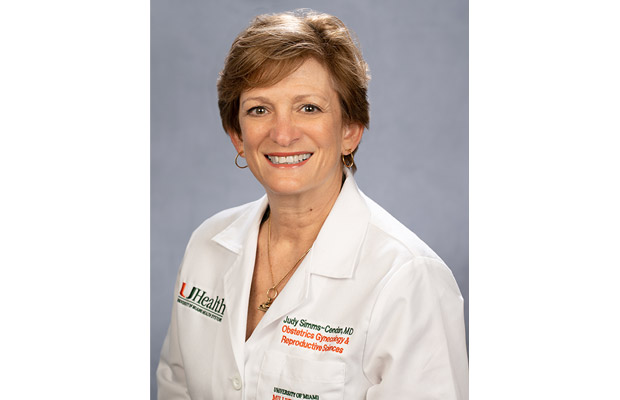 Teenagers have unique needs when it comes to their gynecological care, whether they're going through common developmental changes or having issues with their periods or puberty.
It helps to develop a relationship with a specialized gynecologist early. Pediatric and adolescent gynecologists help provide accurate information about their bodies and their health.
We spoke with Judith Seline Simms-Cendan, MD, a pediatric and adolescent gynecologist for UHealth Jackson Children's Care and director of the Division of Pediatric Adolescent Gynecology at UHealth – University of Miami Health System, to find out when teens start seeing a gynecologist, what they can expect during their first visit, and the benefits of seeing someone who specializes in their care.
Q: When should someone see a gynecologist for the first time?
A: We generally recommend starting gynecological care around 14 or 15 years old, assuming the child is not experiencing any problems early on.
These first appointments are designed to get to know their medical and life histories and start talking about normal gynecologic and reproductive health, healthy relationships, healthy self-care, hygiene, etc. Our goal is to establish a relationship before there is a crisis or issue.
Education is an important part of what we do. Unfortunately, many young people are misinformed about their bodies and reproductive health.
Therefore, our goal is to inform them and to be a safe space for them to ask any questions.
Q: What are some concerns or warning signs that should alert a teen or parent that they or their loved one should see a pediatric and adolescent gynecologist sooner than that?
A: Some warning signs that might require speaking with a gynecologist are abnormal vaginal discharge, pelvic pain, heavy bleeding that lasts more than seven days, painful periods, or other hormonal problems. We also help patients with special needs who get their period and have a hard time coping with it.
No matter what their age, if they have any concerns about their reproductive health, they should see a gynecologist.
Q: Why should parents consider bringing their child or teen to a gynecologist who specializes in pediatrics and adolescents?
A: We are specially trained to work with children and teenagers to provide education, information, support, and specialized care during this time in their life.
The psycho-social-emotional components of a young person's life play a key role in their cycle, reproductive health, and overall well-being. When we are taking their medical history or looking into a problem or concern, we will ask our patients about their general life, daily routines, or stressors. We go into a lot more detail than a typical well-person gynecology visit.
In our practice, we are looking at the whole person in front of us and are better trained to understand the teenage brain, the different developmental stages, and factors of this time in their lives.
We also know of certain questions to ask, that a general gynecologist might not, including issues related to their body image and normal vulvar appearance. For example, some teenagers use products to clean their private areas that are not healthy and safe. We know to ask about these potential issues and address them.
Q: What can a patient expect when coming to see you for the first time?
A: For most teenagers, the first visit is about getting to know each other and frequently does not require an internal pelvic exam. We do not start Pap smears until they are 21 years old. As patients age and develop, we adapt to their lives.
During each visit, I have private discussions with my patients, where they can bring up anything they may be uncomfortable discussing with their parents. I am not there to take their parent's place but simply be another adult and resource they can turn to.
Patients and parents can also ask me questions via our patient portal in between appointments. Patients tend to feel more comfortable communicating about awkward or sensitive topics and ask more questions over the portal than face-to-face.
Q: What else is important for patients and parents to know about pediatric and adolescent gynecological care?
A: At this point in a teenager's life, they are very open to education. We can teach them about what's normal, what's not, how their cycle actually works, and address any concerns early on.
Many young people are dealing with issues that go undiagnosed for too long, such as menstrual disorders, endometriosis, ovarian cysts, and more. I hate to see them suffering in pain or with disruptions in their life when they don't have to. A pediatric and adolescent gynecologist can help spot these issues and get the correct testing needed for diagnosis earlier on.
Our work goes beyond reproductive health. Taking a teenager to a specialized doctor trained to help them during this time of their lives is a great step in helping them become empowered to take care of themselves, their bodies, and their well-being.
Judith Seline Simms-Cendan, MD, is a pediatric and adolescent gynecologist at UHealth Jackson Children's Care and director of the Division of Pediatric Adolescent Gynecology at UHealth – University of Miami Health System. She is also president-elect of the North American Society for Pediatric Adolescent Gynecology and helps write clinical recommendations for national and international providers on the gynecological care of teenagers and young people. To make an appointment with Dr. Simms-Cendan, please call 305-243-4960.