Are you a good candidate for weight-loss surgery?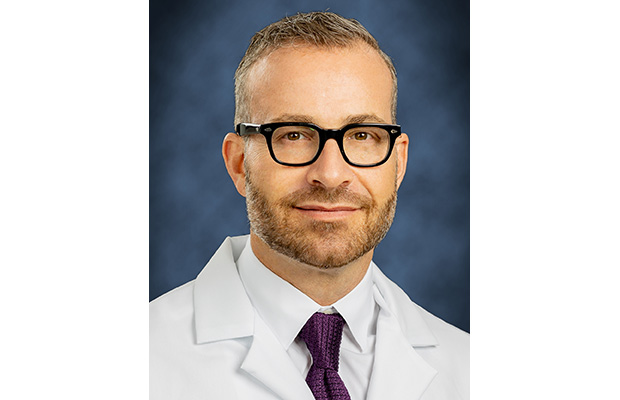 As we kick off the New Year, many people are reprioritizing their focus to their health, and for a good reason. When we are healthy, have energy and feel good, we are more motivated to go after our dreams and enjoy time with our loved ones.
However, some people who are defined as medically obese may need help in dropping the excess weight that is holding them back. The good news is that weight-loss surgery can help.
Each year, hundreds of people in Miami-Dade County transform their lives with the help of the Gastric Sleeve Center at Jackson South Medical Center and Jackson North Medical Center. We provide nutritional guidance, support from staff and peers, and surgical expertise to help you gain confidence, energy and the tools you need to improve your health.
Wondering if weight-loss surgery is right for you? Here's what you need in order to qualify for a procedure:
The right motivation
Weight-loss surgery is not a quick fix. It is a tool that can be used with a healthy diet and active lifestyle to help you lose weight and improve your overall health.
The people who are the most successful are the ones who learn how to incorporate more physical movement/exercise and healthy foods into their life. They are motivated by the idea of being able to run around with their children, to feel better about what they wear, and by diminishing other health complications such as diabetes or elevated blood pressure.
The surgery will often make patients feel full quicker when they eat, but it won't tell them what to put in their mouth. Surgery is just one piece of a larger lifestyle change. But don't worry; you don't have to go through the process alone. At Jackson, we have a team of nutritionists, psychologists and support groups available so you can get the guidance, education and support you need to be successful long term.
A Body Mass Index (BMI) of 35 +
Body Mass Index (BMI) is a measure of your body based on your height and weight. To qualify for weight-loss surgery, your BMI needs to be 35 or higher.
Generally, this means you need to be about 50 to 100 or more pounds overweight, depending on your height. (You can calculate your BMI using one of the many free calculators available online or we can do it for you during your consultation.)
In some cases, you may qualify for surgery if your BMI is 30-35 if you have other significant medical conditions. BMI is the most widely accepted measure to determine eligibility for bariatric surgery. If you do not meet the BMI threshold, your insurance will not cover the surgery regardless of medical problems.
Other Medical Complications
Often, excess weight can lead to or exacerbate other medical conditions that may impact your health, wellbeing and daily life. You need to have two other medical conditions affected by your weight to qualify for weight-loss surgery. This could include high blood pressure, diabetes, obstructive sleep apnea, gastro esophageal reflux disease, arthritis, non-alcoholic fatty liver disease, depression, and many others.
Be a Good Candidate for Anesthesia
To qualify for weight-loss surgery, you must also be a good candidate for anesthesia, not be an active drug or alcohol abuser, or suffer from any non-managed psychiatric conditions.
The best way to know if you are a candidate for weight-loss surgery is to come in for a consultation with our team. We will calculate your BMI, review your medical history, and connect you with a nutritionist to begin your weight-loss goals. We'll also explain the surgical process and answer all of your questions.
Or you can join us each month for a free information seminar. The next seminars will be held on Thursday, February 13 at 6:30pm at these locations:
Jackson North Medical Center, 160 N.W. 170th St., North Miami Beach, FL 33169
Jackson South Medical Center, 9333 S.W. 152 Street, Miami, FL 33157
Homewood Suites by Hilton Miami-Airport/Blue Lagoon, 5500 Blue Lagoon Drive, Miami, FL 33126.
For more information or to schedule an appointment, call 305-585-TRIM (8746) or visit JacksonCanHelp.org.