Fears Over the Pandemic Creates New Threat for Stroke Patients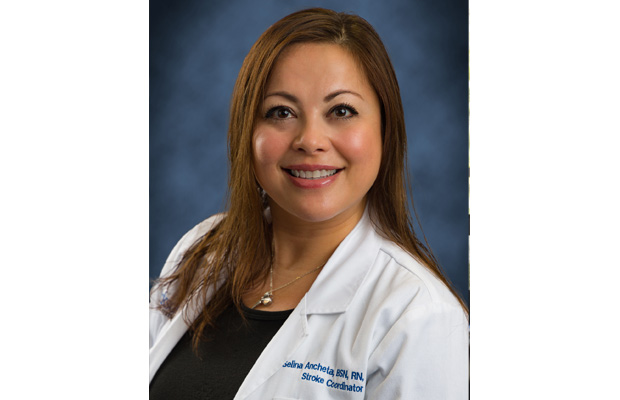 Fears over the COVID-19 pandemic may be putting the lives of people suffering from life-threatening conditions, such as strokes and heart attacks in danger. Since the beginning of the pandemic, emergency rooms have seen a decrease in non-COVID visits – Jackson's hospitals are no exception.
"We are living in difficult times, and calling 911 or rushing to the ER are difficult decisions to make," said Selina Ancheta, JM, BSN, RN, SCRN, Stroke Coordinator at Jackson Memorial Hospital.
The pandemic has created a lot of stress and fears – around money, job security, and health and well-being. At Jackson, we want to reassure patients that calling 911 is still the best chance of surviving or saving a life, and that it's safe for anyone to go to the emergency room.
"We are telling everyone that despite the COVID fear they may have, if you are having a stroke, you should still call 911," said Ancheta "Time is brain, and every minute after stroke symptoms start, approximately two million brain cells are dying."
Ancheta answers some of the more common questions patients may have on how Jackson is safely treating stroke patients during this global health crisis.
How has the treatment of stroke patients changed since the pandemic?
Since the pandemic began, our treatment and procedures for stroke patients remain the same, but what has changed is the extra safety precautions we are taking as a health system to protect our caregivers and our patients from any exposure to the virus.
At Jackson, our stroke team in the emergency department is fully dressed with personal protective equipment, including masks, face shields, gowns, and gloves before they receive a stroke patient. We also put masks on patients as they undergo the screening, diagnosis, and treatment process.
All of our medical equipment undergoes a deep cleaning, while we remain focused on providing care for this patient population in a timely manner.
What are the risks of not calling 911 or rushing to the ER if you or a loved one is having a stroke?
Time is brain. Every minute that passes could make the difference between life and death. The longer a person waits to receive medical assistance, the more likely that person is to suffer permanent disabilities or even die.
This is why it's so important that you call 911 immediately. The faster you get to the emergency room, the quicker we can diagnose, and give the best and correct treatment for the type of stroke you are having.
We want to reassure the public that due to the new protocols and extra precautions we are taking, our emergency departments are safe and our patient areas are constantly undergoing deep cleaning to avoid the spread of COVID-19.
What new technology are you using to remotely treat stroke patients?
At Jackson's emergency departments, we are using a technology called TeleStroke Cart. The cart is actually a mobile communications unit equipped with everything a neurologist needs to administer remote care – internet capability, a high resolution camera, microphones, multiple viewing screens, and more. The cart's camera has ultra zoom capabilities, and can get very close to the patient's face, and even be able to see the patient's pupils.
By using this new technology, we limit the amount of people in the room with the patient. For the most part, the patient will have a neurology fellow and attending physician in the room, while the entire stroke team communicates with them remotely through our TeleStroke Cart. Through this new technology, we are able to make clinical decisions in the safest way possible.
At Jackson's stroke clinic, patients also have the ability to do medical consultations and follow-up appointments from the safety of their home via our telehealth services.
What are the warning signs of a stroke?
You can save a person's life by spotting the warning signs of stroke. Always think of the acronym BE FAST.
B = Balance – Ask the person to walk. Watch for a sudden change in balance or coordination or sudden feeling of dizziness.
E = Eyes – Ask the person to cover one eye at a time. Is there burred, or double vision or any vision loss?
F = Face – Ask the person to smile. Does it droop to one side?
A = Arms – Ask the person to raise both arms. Does one drift downward? It could be weakness in your leg too!
S = Speech – Ask the person to repeat a simple phrase. "Today is a sunny day." Is it slurred?
T =Time – If you spot any of the above, call 911 immediately.
According to the American Heart Association/American Stroke Association, stroke is the fifth leading cause of death and a leading cause of adult disability in the United States. On average, someone in the U.S. suffers a stroke every 40 seconds; someone dies of a stroke every four minutes; and 795,000 people suffer a new or recurrent stroke each year.
Selina Rebecca Ancheta, JM, BSN, RN, SCRN, is the Stroke Coordinator at Jackson Memorial Hospital. For more information on Jackson's stroke program, visit https://jacksonhealth.org/services/stroke/ or call 305-585-1111.